A Special Christmas Gift
Friday, December 27, 2013 by Sally Jo
Personal Background Investigation-Assignment #9
What was the most memorable Christmas gift you received as a child? Why was it memorable?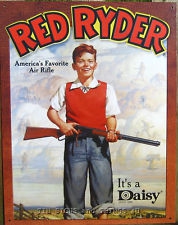 Reminiscent of the movie, A Christmas Story, I was six years old when I received my most memorable gift—a Red Ryder BB gun. This BB gun became my "equalizer."
I had an older cousin who lived next door and enjoyed bullying me. He would chase and pound me regularly. After smacking me on the head one day, I ran into the house and emerged with my new Red Ryder BB gun. When my cousin saw me with the gun, he climbed as high as he could in a Sycamore tree.
I proceeded to plink his rear end with my BB gun. He screamed and cried and finally promised to never hit me again. I was proud of handling him, but I couldn't brag about it. If my parents had caught me shooting at him, my rear end would have suffered worse than his. My cousin never messed with me again, but when I went outside I kept my "equalizer" with me just in case.
(A remembrance from LaVelle Pitts)
---
---