I will write upon these tables…
Friday, August 19, 2016 by Sally Jo
Investigating Writing and the Bible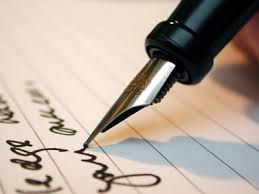 The current blog focus is to detect scriptures related to writing.
Since scripture in the form of the written word:
Blesses
Comforts
Enlightens
Informs
Gives pause to reflect
Offers hope for the future
Makes sense of the past, and
Provides strength for today
This should be an interesting endeavor to see what kinds of references are made to writing in the Bible.
This is Scripture #2-
Exodus 34:1 And the Lord said unto Moses, Hew thee two tables of stone like unto the first: and I will write upon these tables the words that were in the first tables, which thou brakest.
This scripture refers to the Ten Commandments, the written foundational rules for mankind.
---
---