The Bible and Writing
Thursday, July 21, 2016 by Sally Jo
The focus of this blog has been INVESTIGATING ways to leave a legacy. One of the chief ways is by writing a memoir of past experiences, family cookbooks, plays, etc.
I was listening to a TV show the other day and the statement was made that the Bible commands things be written down many times.

So the new focus here will be to INVESTIGATE what the Bible says specifically related to WRITING. According to Strong's Concordance of the Bible here is the first command to write.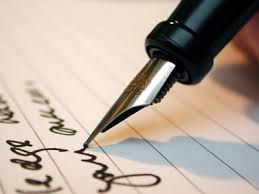 Exodus 17:14a And the Lord said unto Moses, write this for a memorial in a book, and rehearse it in the ears of Joshua
---
---