21 Days down and 45 to go in the 66-Day Experiment to Redeem Time

REPORT ON LAST WEEK'S CHALLENGE:
Here's my list of family favorites and the menus I planned last week.
Top favorites (excluding sweets): chili; chicken & rice; chicken-fried; salmon; tacos; pizza; beef stroganoff; steak; spaghetti; crab legs; hamburgers; large white limas and ham; raw vegetables-cauliflower, carrots, broccoli; squash-fried; okra-fried; sweet potato, baked potato, garden salad, banana bread.
Here are my last week's breakfast, lunch and dinner meal plans
Love that Fruits and Veggies More Matters website that I used extensively. (Listing again the really great links within the website.)
http://www.fruitsandveggiesmorematters.org/
http://www.fruitsandveggiesmorematters.org/give-your-plate-a-makeove
and http://www.fruitsandveggiesmorematters.org/wp-content/uploads/UserFiles/File/pdf/planning/meal/half_your_plate/FamilyMealMakeovers_FINAL.pdf
http://www.fruitsandveggiesmorematters.org/healthy-menu-ideas-fall
Monday: Breakfast Sandwich, Vegetable Salad, Ciabatta Cheese Pizza; Tuesday: Oatmeal w/fruit, Chicken w/broccoli, Large limas w/leftover ham and jalapeno corn muffins; Wednesday: Banana bread w/hard-cooked egg & fruit juice, fish taco w/slaw, chicken w/ fruit; Thursday: Fruit yogurt parfait, veggie wrap, one-pot lentils & garlic bread; Friday: Waffles w/strawberry & banana, vegetable soup & crackers, chicken bog; Saturday: Breakfast burrito, tuna fish sandwich, penne pasta Pomodoro; Sunday: Cereal w/fruit, salmon w/broccoli, egg sandwich w/milk
My favorite was a healthy pizza variation I tried out–
Butternut Squash-Tomato Sauce Pizza (See recipe under Investigatin' Cookin.)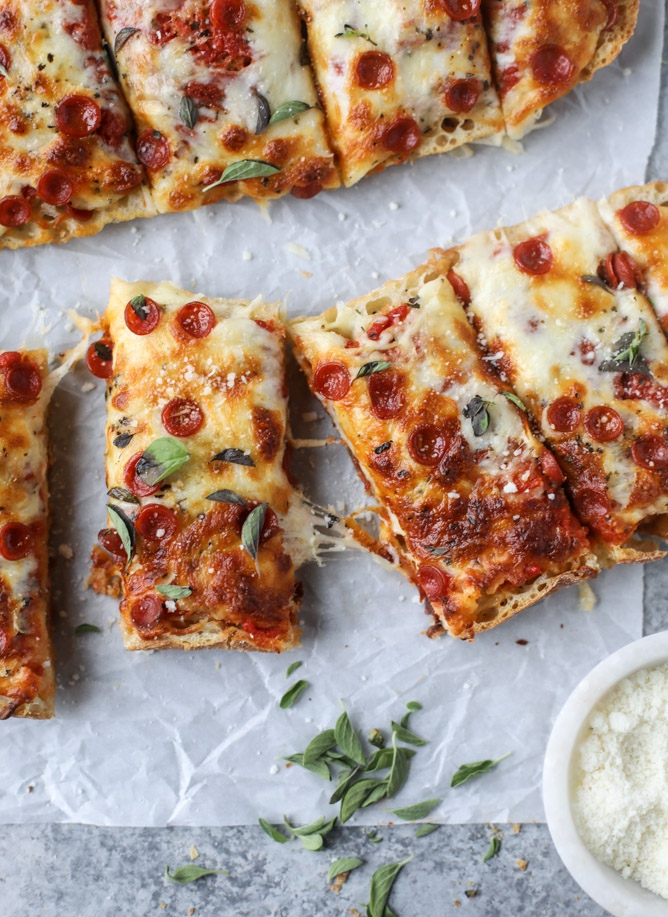 Proper nutrition will fuel the body, but we also need to
move

to look and feel better, and be more energized.
But what should we do, how long, and when?
Here's the deal:
The best exercise is the one you will do.
And
The best time is whenever you can.
So, the task for this experiment is to plan for the what, when, and how long to exercise.
WHAT-
A balanced program includes warm up, aerobics, strength training, core training, and stretching.
Warm up: a good warm up is walking and pumping arms.
Aerobics: Aerobic means "with oxygen." Examples: walking, jogging, swimming, rope jumping, dancing, bicycling
Strength training: Strengthening involves working your muscles against some form of resistance. Examples: use of free weights, weight machines, or resistance bands, weight of your own body (i.e. push-ups, lunges and standing squats)
Core stability: The core is the area around your trunk and pelvis. A strong core helps you with other physical activities. Examples: crunches, using a fitness ball, yoga, Pilates routines.
Stretching: This action increases flexibility; target major muscle groups—calves, thighs, hips, lower back, neck and shoulders. Always warm up before stretching to prevent injury— Yoga, Pilates and tai chi promote flexibility.
A good resource with examples you can do at home is at http://www.nhs.uk/livewell/loseweight/pages/tenminuteworkouts.aspx
Some tips to get you started:
Make it enjoyable. The hardest part about physical activity is getting started. Schedule exercise with a friend. Listen to music. Any activity is good activity. Weeding the garden, dancing, walking the dog will get you moving.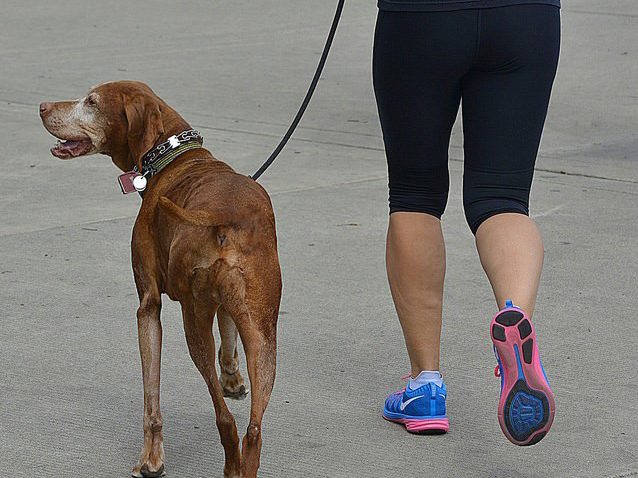 Multi-task: Knock out another activity while exercising. Examples:
When I was a Success in Daily Living seminar director, we developed an exercise-cleaning routine and dubbed it "Cleanercise."
Listen to a teaching tape or audio book while cycling. (I have a box of old Sunday school lessons on cassette that I need listened to, and copy to CD. I can do this while exercising!)
Read or write while walking on the treadmill. (My husband added a shelf to the treadmill for my computer. I can write and edit while walking. I walk slow, but have walked miles that way.)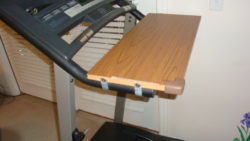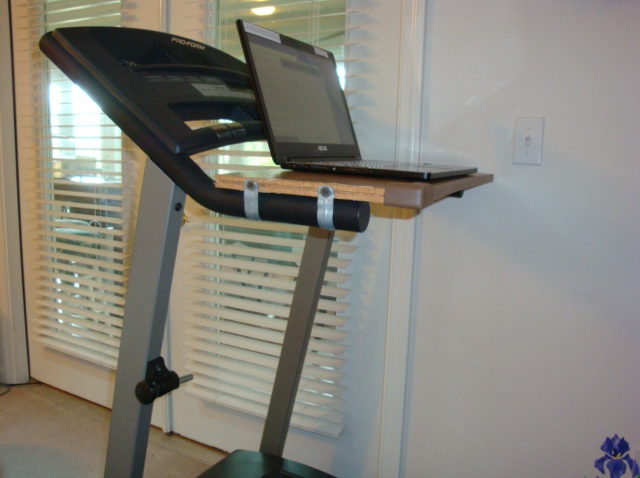 Walk before you run. Don't do too much, too hard, too often, too soon.
Tell someone what you're are doing who will provide support and help you be accountable.
WHEN-
Use a realistic strategy. Are you a morning person who can get up earlier to exercise before your workday starts? If not, try after work.
Set activity goals at the beginning of each week and review at end of week. If not meeting them, revise, don't give up. Remember any activity is good activity.
Pick a time and stick to it. Plan and write it on your daily schedule (use the MEOW worksheet!) Don't try to fit it into spare time. If exercise is not a priority it gets pushed to the side!
HOW LONG?
30 minutes a day is a common suggestion.
You don't have to do your daily exercise all at one time. This is especially good news for writers and those in sedentary work. (Three 10-minute sessions of brisk walking can provide almost the same benefits that one 30-minute session does.)
The 66-Day Experiment Challenge this week:
>Use the MEOW Daily Worksheet and plan what, how long, and when you will exercise.
>Try out different activities that fit your schedule and interests. (Like walk in AM, and alternate core and/or strength 10-minute workouts in the PM. Whatever works for YOU.
> Check out this website which has several 10-minute workouts to choose from, http://www.nhs.uk/livewell/loseweight/pages/tenminuteworkouts.aspx
Also, check these sites, depending on your needs:
A good resource for those sitting at a computer all day long.
http://lifeandhealth.org/readandwatch/live/how-to-stay-active-in-a-sedentary-job/182764.html
How about for the traveler?
http://www.shape.com/fitness/workouts/ultimate-hotel-room-workout
Easy ways to exercise without messing up your schedule
https://www.mindbodygreen.com/0-17246/easy-ways-to-exercise-without-messing-up-your-schedule.html
(Look for a progress report and new challenge to redeem the time next Monday, September 25.)
HOW DID YOU DO ON LAST WEEK'S CHALLENGE? PLEASE SHARE ANY INSIGHTS. COMMENT ON THIS PAGE OR ON THE PRIVATE FACEBOOK PAGE.
JOIN HERE
if you haven't already.