It's been seven days, 59 to go, in the 66-Day Experiment to Redeem Time

WHY 66 DAYS?
In the 1960's, a research study popularized the idea that it takes 21 days to form a new habit, but an updated study found that it took more than two months for a new behavior to become automatic—on average 66 days.
So, I decided to put the three big goals for this experiment—eating right, daily Bible time, and daily exercise—to a 66-day test.
By the way, this is a NO GUILT experiment, do what you can, see what works, and modify to suit you. The assignments I put out there will hopefully give you some help to get your own system working. No need to be overwhelmed or feel defeated.
REPORT FROM FIRST WEEK'S ASSIGNMENT
Clean out all places that hold food in your house—refrigerators, freezers, pantries, cupboards. Get rid of mystery, old and freezer- burned items.
Make a master list of items on hand and sketch out where they are, and on what shelf.
I confess I wouldn't have pushed to clean out if I hadn't issued this challenge. But it feels good to be rid of the old stuff and know what I have on hand for meal planning.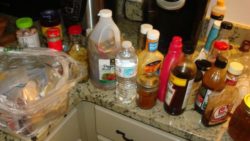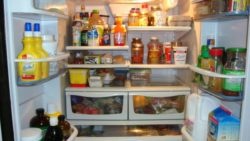 THIS WEEK'S ASSIGNMENT
Use a calendar system of your choice to track appointments and things to do. Many use mobile device calendars, but I operate best with a pocket calendar for appts/to do reminders that I can write in.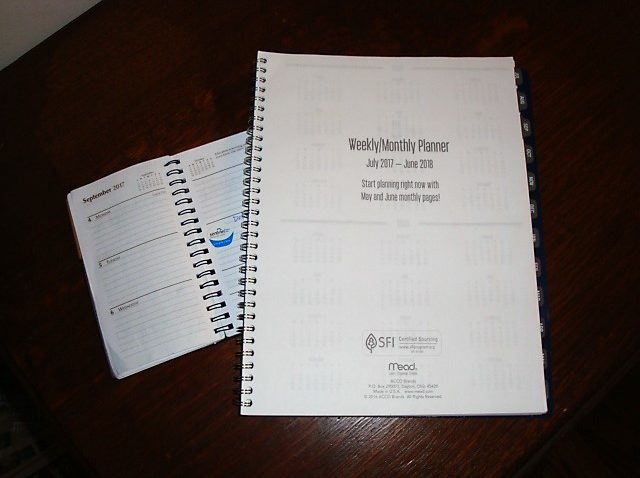 In addition, I use a planner or planner sheets (calendar labs is a good resource) that shows the month and week at a glance. I currently use a 2017/2018 Cambridge with monthly and weekly pages.
HERE'S THE PROMISED TOOL—a daily worksheet using the acronym MEOW that includes the 3 target goals to see if progress is being made to redeem time. THIS WORKSHEET IS EVOLVING. SEE HOW IT WORKS FOR YOU. PLEASE MAKE SUGGESTIONS, AND MODIFICATIONS AS NEEDED. MEOW WORKSHEET pdf
This may seem tedious, but if it takes money to make money, it's going to take time to make time.
HOW TO USE THE MEOW WORKSHEET TO REDEEM TIME:
Fill in the date: Check your calendar. What are your appointments and what is on your To Do list? Fill in under "Other Obligations."
Fill in day of week. If it's a day that you have weekly activities, add to the "Other Obligations" section. (Since this experiment is concerned with healthy eating and reporting progress I have identified days to weekly meal plan, shop, and make a blog post)
M– (Meals)
Feed the spirit- Schedule Bible time. (A later post will give ideas/resources for devotions)
Feed the body- I've listed the general recommended dietary allowances (RDA) with space to meal plan breakfast, lunch, dinner, and snacks. As you fill in meal plans check off what food groups are met, then you can see where you are and aren't meeting your daily needs. (A later post will give more suggestions for meal planning), but this week, try to plan a vegetable for each meal.
E (Exercise) plan what you will do and when. (A later post will address exercise tips.)
O (Other Obligations) List appointments and to do items for the day.
Look for places you can multi-task (deal with more than one task at a time)– i.e. Make phone calls, while you prep food to go in slow cooker.
Block off times that are committed for the day—the "WHEN's"
W (Want to do) HERE IS WHERE YOU HOPEFULLY CAN SEE TIME IN THE DAY FOR YOUR "WANT TO'S" (Multi-tasking will help here.) Look for the uncommitted times on the timeline.
THIS WEEK'S CHALLENGE
Armed with your list of foods on hand and your calendar with appts and to do items,
Use the Meow Daily Worksheet to Redeem Time two or more times this week. Plan to use foods on hand.
Easing into this concept, start by including a vegetable in each meal of the day.
Comment on this page or on the private FACEBOOK page for the 66-Day Experiment. JOIN HERE
(Look for a progress report and new challenge to redeem the time next Sunday, September 10.)