It's here!
Book #3 in the Hamilton Harbor Legacy series, Designed for Love.
It's a stand-alone but you can come revisit friends from And Then Blooms Love and Stumbling Upon Romance.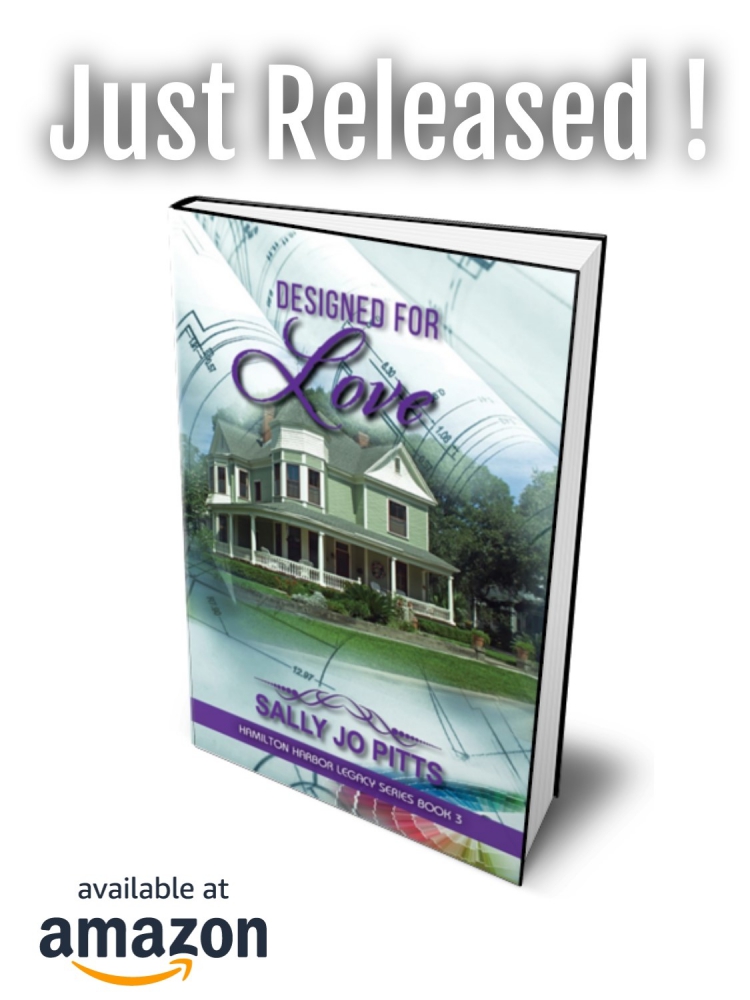 Praise for Designed for Love
"Designed for Love is charming, with a touch of humor and spunk. Pitts' happily ever after tale is one for your TBR list. Don't miss it."
~New York Times Bestselling Author, Rachel Hauck
Fans of romance will love meeting interior designer Izzie Ketterling and her friends in the panhandle of Florida. You'll find yourself saying over and over, "this should be a Hallmark movie." With an authentic southern voice, an unforgettable setting, and colorful characters, I highly recommend Designed for Love.
~Debra DuPree Williams, author of Grave Consequences, A Charlotte Graves Mystery
Another Sally Jo Pitts story that delivers intrigue, hilarity, and romance intwined in a perfectly paced plot. A satisfying read from beginning to end.
~Mary A. Felkins, author of Call to Love
Interior designer Izzie Ketterling wants two things: to be accepted as a professional designer and to champion the preservation of the historic homes on Feldman Square in her hometown.
Reed Harrison's New York design company has directed him to gain favor with the Hamilton Harbor townspeople in order to obtain a development contract for the firm. However, the developer's plans could jeopardize the properties Izzie is crusading for.
The two enter a decorating contest fundraiser to restore the abandoned houses and Reed and Izzie are surprised to discover that opposites attract. But the competition turns bitter when their agendas collide.