A Scottish Family Heritage Wedding
Sunday, June 21, 2015 by Sally Jo
During the month of June, I have been investigating wedding legacies to pass along. Here is an interesting idea.

The Scottish theme greets wedding guests with plaid bows and rich red tartan colors.
Using the Scottish tartan theme, wedding designer, Kathy Walkup, created tartan wedding accents representative of the client's family heritage. A special way to leave a lasting legacy.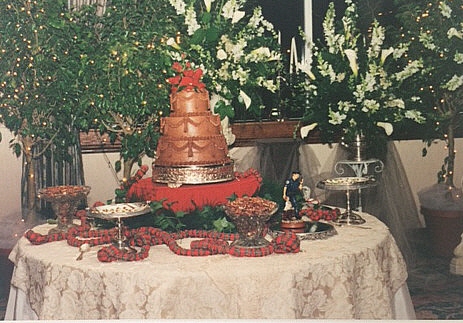 A tartan plaid runner weaves across the reception table.
Tartan refers to the pattern of interlocking stripes, running both horizontal and vertical on a cloth. The pattern of interlocking stripes called a tartan is often mistakenly known as "plaid." Plaide actually comes from the Gaelic word for a blanket, and is specifically used in the context of Highland dress to refer to a large length of material. The original kilt was known as the "belted plaid" and consisted of a length of cloth (basically a large blanket) that was gathered and belted at the waist. The plaids were most often made from a tartan cloth, and so the confusion between the two terms.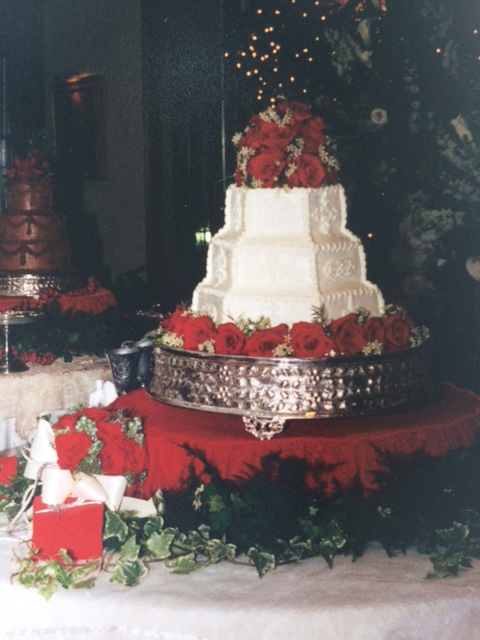 Tartan theme colors highlight the wedding cake.
Typically today one thinks of "clan tartans" — that is, tartan designs that represent certain Scottish clans and families.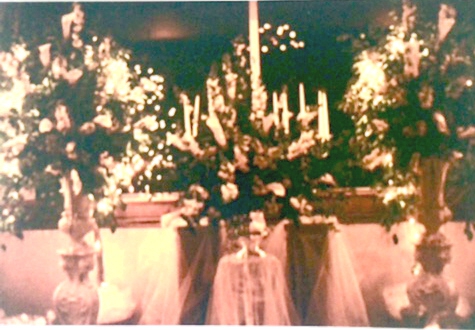 Plaid accents adorn the altar.
---
---