Writing Family into Fiction
Tuesday, June 17, 2014 by Sally Jo
Personal Background Investigation- Assignment #19
Identify a family member 's story that could form the basis of a fiction book.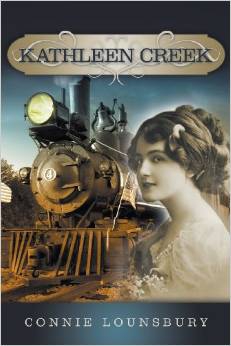 Visiting author, Connie Lounsbury, used her grandmother's true-life story to create a poignant tale of a mother's love in the midst of unfathomable circumstances in Kathleen Creek (Oaktara, 2013).
Connie sends a message to memoir writers:
"I think everyone should write their life story for their family. Our descendants are going to want to know what their grandparents and great grandparents were like. How did they live their life? What did they learn?"
Kathleen Creek a splendid example for memoir writers to see how they might expand their family's story.
Thank you, Connie, for sharing.
To learn more about her writing, visit her website at www.connielounsbury.com
---
---