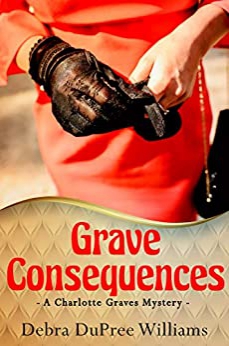 Investigating Food Used in Novels
This month's feature comes from author Debra Dupree Williams' new release, Grave Consequences.
Debra shares: "This is from Chapter 17. One thing Southerners do best is cook and eat. We love sharing food of any kind with family, friends, and even strangers who quickly become like family."
Excerpt:
I exited the bath and heard a light knock on the door. Of course, Fee stood on the other side.
"Hey, just making sure you're still up. Wanna talk?" Fee climbed upon the bed without benefit of the stool.
"Sometimes I wish I were tall. Just sometimes." I pulled out the little stool and climbed up the three steps, tumbling into the bed. It sagged in the middle from the added weight.
"Mmm. You smell good." The curl I wrapped around my finger felt damp. "Wash your hair?"
"I did. It's that new stuff that has herbs in it. Makes me hungry." She pushed back against the headboard. "Think we could go raid the fridge?"
"I'm sure Miss Marge won't care, and Mama is, no doubt, out like a light." I eased to the edge of the bed and placed my feet on the top step of the little stool. "You couldn't have told me this before I climbed up here, could you?"
"Sorry. I didn't know I was hungry until you mentioned the smell." Fee scrambled off the far side of the bed.
We made our way down the stairs as quietly as possible. I cringed at each creak, thankful to have passed through the teen years without such a warning system in our home. I'd sneaked out but a time or two when Roan had come by for homework or study notes. When that happened, we'd sat on the front steps and talked for a while.
Pickled bricks. Too many old memories of Roan these days. We'd have to talk, for sure. But right now, too many other things demanded my attention. Roan would have to wait.
Downstairs, we found our mothers and Miss Marge sitting at the kitchen table, big bowls of peach cobbler topped with mounds of ice cream before them.
Fee stood with her fists on her hips. She glared at the three women. "Well now, isn't this a pretty sight? Do you see this, Charlotte?" She indicated the group at the table with a wave of her right hand. "Our moms hitting the caramel sauce at this hour of the night." She picked up the jar of caramel topping, still warm.
I shook my head. "Unseemly, that's what it is." I feigned shock, then Fee and I burst into laughter.
"Did you leave us any?" Fee said.
Miss Marge pushed back her chair, its legs scraping against the old wooden floors.
Mama laid her hand on Miss Marge's. "Stay there. I can get it for them." She stood, her hand patting Miss Marge's shoulder as she went to the freezer for the treats. "Y'all want cobbler? Just ice cream? Both?"
"Yes, please." We answered in unison.
And if that excerpt leaves you craving peach cobbler, the recipe can be found under Investigator's Blog, Investigatin' Recipes.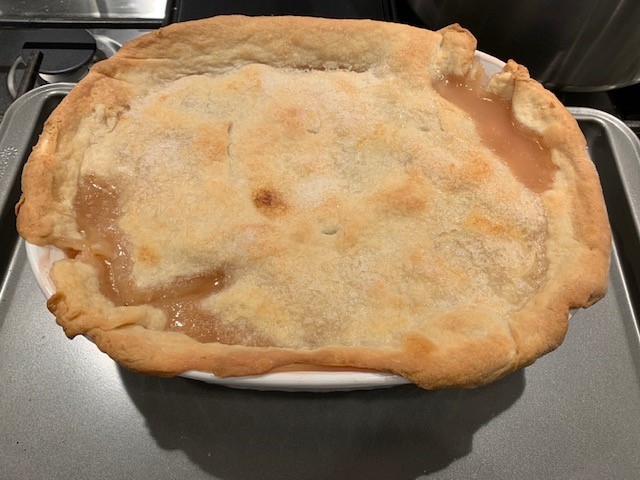 Old-Fashioned Peach Cobbler
from author Debra Dupree Williams
Grave Consequences
Here is more about Grave Consequences:
Sometimes finding the living is more difficult than searching for the dead.
In 1968, twenty-six-year-old Charlotte Graves wrestles with more than just her decision to return to her hometown, Loblolly, Alabama—she is also fleeing a broken heart, colliding headlong into a second one, and about to stumble onto a deadly secret.
Now settled back in Loblolly, Charlotte is hired to oversee the Woodville County Historical Society, a job she was born for. But no sooner has she banged the gavel to bring order to the first meeting than she is accused of being incompetent to lead the group by her old nemesis, Boopsie Sweets. Later that night, she finds herself arrested by her old beau, the current deputy sheriff, Roan Steele, for killing Boopsie.
After being released on bail, Charlotte uses her skills as a genealogist to leap into the investigation. And when Charlotte goes digging up dirt, she unearths a long-kept family secret. Will it lead to Boopsie's murderer … or to grave consequences for Charlotte and her family?