Investigating Food Used in Novels
This month's feature is the small town novella, A Sassy Creek Christmas, currently available for FREE.
Here, author Shelia Stovall tells us how she came up with her main character, Ovaleta Mayhew, who handles her problems with prayer and baking:
I am not an accomplished cook, but I remember gathering apples from my family's orchard, and my mom would make fried pies. Sadly, Mom is no longer alive, and I don't have her recipe for fried pies.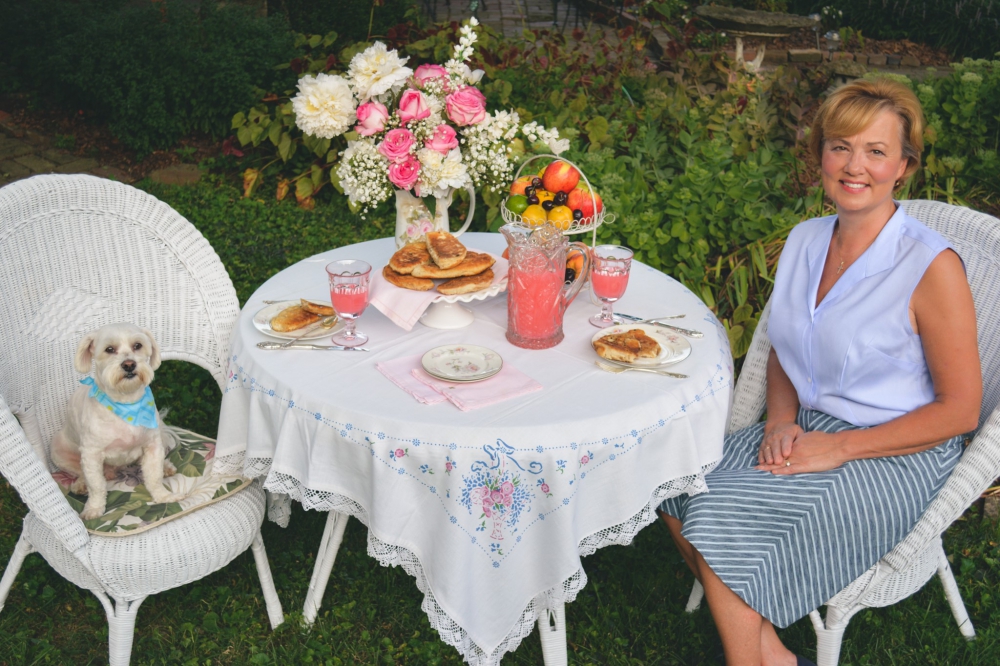 Years ago, when I first launched my website, I wanted to include fried pies on the table. A wonderful friend and church lady, Camille, offered to make them for me. This photograph was taken in her garden.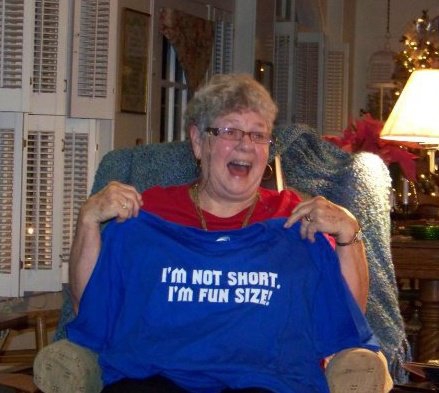 Camille's recipe for fried apple pies includes biscuit dough, reconstructed dried applies, and Crisco. Camille said if you don't have a good biscuit recipe, you can use canned biscuits. Like all genuinely excellent cooks, Camille does not measure anything. She cooks by taste and touch.
So, I've attached the recipe card for Ovaleta Gibbs' fried pies sent to me by the Allen County Cooperative Extension Service. Ovaleta Gibbs shared her recipe years ago with the Extension Service and gave permission for it to be shared. The homemakers in Allen County often prepared fried pies using her recipes for fundraisers in Allen County.
When I first heard the name Ovaleta, I vowed to use it in one of my stories because it's so Southern and unusual. When I first started writing A Sassy Creek Christmas, I knew Ovaleta would be my main character. I never had the honor of meeting Ovaleta Gibbs. Still, she's the inspiration for my fictional character Ovaleta Mayhew in Sassy Creek.
I hope you'll try Ovaleta Gibbs' recipe, and let me know how they turn out at [email protected]. One of these days, when I finish writing stories, I might find time to fry a pie or two.
Grab A Sassy Creek Christmas for FREE with this link https://dl.bookfunnel.com/l9y1q8ne8p
AND another FREE book from Shelia you may enjoy is Weldon's Secret Santa https://bookhip.com/ZJXFZA
For the recipe for FRIED APPLE PIES go to Investigatin' Recipes under Investigator's blog above.
And here is more about A Sassy Creek Christmas:
Welcome to Sassy Creek, Kentucky, where pretty much everything starts at the Wide Spot Country Store. There you'll find laughter, a little gossip, Goo Goo Clusters, and might even be invited to join in a hand of Rook with the locals . . .
Like Ovaleta Mayhew, who plans the first-ever Sassy Creek Christmas parade to raise funds to help pay eight-year-old Ava's medical bills. People want to help but unexpected conflict erupts—leaving Ovaleta to regret her impulsive actions.
Or Pastor Seth, who's in love with Lila, a nurse he met at the Nashville cancer center. He wonders what she'll think of Sassy Creek and his dwindling congregation. He can't compete with the bright lights of Nashville, but he knows God's called him to Sassy Creek.
The parade is set to start at the Wide Spot, but two tragedies silence everyone and the community gathers to pray. Without a miracle, it's doubtful there will ever be a Sassy Creek Christmas parade.