Always a Wedding Planner –Food Scenes with the Authors
Investigating Food Used in Novels
I am excited to feature a new romance collection: Always a Wedding Planner. The authors have graciously shared a food scene from their story along with a recipe.
First, we'll hear from author Toni Shiloh:
Welcome to the first in a series of food scenes from our upcoming release, "Always a Wedding Planner". This novella collection features four besties who own a wedding planning company in Loveland, Colorado. Release date is June 1st, so be sure to keep an eye out for more news and events. In particular, we're holding a Facebook Launch Party on June 1st from 5pm-7pm MDT.
Now for a food scene from my story, Finally, a Sweetheart:
Felicity shut the door and slid her hands into her jean pockets. "Dinner should be ready soon." The oven timer chimed. "Or right now."
Will grinned. "It smells great. Pizza?"
"Homemade. Hope that's okay."
He followed her into the kitchen. "Sounds perfect. Did you make the crust from scratch?"
"I did."
"Wow. You didn't have to go to all that trouble, but I appreciate it."
Felicity could feel her cheeks heating. Then again, it could be
from the four-hundred-twenty-five-degree oven. She turned it off and opened a drawer to get her pizza cutter. "How many slices do you think you'll want?"
"How about two, so I don't feel like a pig. But I hope you'll ignore how many times I get up for more."
She chuckled. She loved his sense of humor. "Sounds good. I'm saving my repeat visits for dessert."
"Yum." Will rubbed his stomach. "I'll keep that in mind while I'm gorging on pizza."
She plated two slices on her light blue pottery plates.
"I'll carry these to the table." He picked up the dishes and headed to the left where an open doorway led to a closed dining room.
Felicity always fancied herself knocking down the wall and opening it to the living room, but that was a no-no in apartment living. Besides, she didn't mind the seclusion the space offered. She could just imagine, twenty years from now, home buyers would be wondering why there were no walls and hating the open concept of her generation.
Will sat across from her at the round table. "Mind if I say grace?"
"Please."
She stretched her hands across the table, sliding them against his warm palms. Tingles skittered up her arms, and she wanted to sigh at the comfort he brought and the excitement that unfurled inside her whenever he was around.
"Lord, bless the hands that prepared this wonderful meal." He squeezed her hands. "May it be nourishing for our bodies. Amen."
"Amen."
Will reached for a slice and took a huge bite. Felicity watched as he closed his eyes and chewed slowly. When he swallowed, his eyes opened and met her gaze. "This is amazing. How will I order regular pizza now?"
Pleasure filled her. "I'm so glad you think so. I wondered if it wouldn't have been safer just to order a pizza."
"Oh no. Now that I know you can cook, I say you do so for all of our dates."
You will find the recipe for Best Homemade Pizza under Investigatin' Recipes tab above.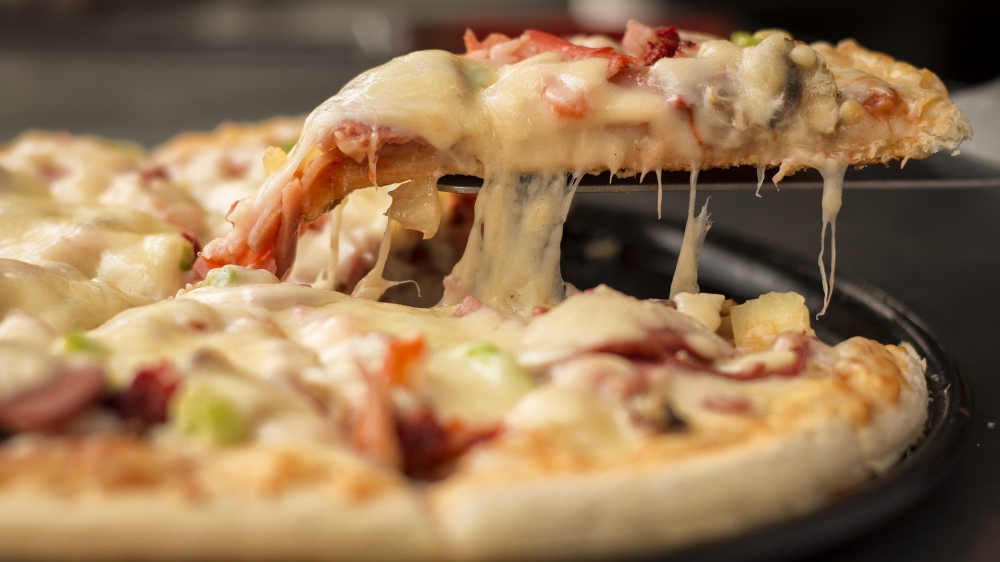 And now for a little bit about the collection and my story in particular.
Can four contemporary wedding planners break the jinx of singledom, or are they destined to witness the weddings of others?
Business partners Felicity Anderson, Kiki Bell, Cassie Blackthorn, and another who has yet to be named are best of friends in Loveland, Colorado—a romantic wedding destination for many couples—and they work together to make every bride's special day the most important of their lives.
But each of the women hides a secret from the others, one that threatens their business, their friendship, and their happiness.
Can they work out their differences, build on their strengths, and trust each other—and God—with their futures?
And, about Finally a Sweetheart:
At thirty-three, wedding cake baker Felicity Anderson has been to more than her fair share of weddings. Yet date after date, break up after break-up, Felicity's prospects remain bleak. When her longtime crush shows up to help plan his sister's wedding, Felicity feels the first glimmer of hope for romance. But the closer she gets to Will the more fear closes off her heart.
Will Davenport has been attracted to Felicity since high school. When his best friend and future brother-in-law deploys, Will steps up to help his sister plan her dream wedding. Seeing Felicity at cake tastings and chance meetings opens his eyes to what could be. Yet insecurities plague him. His ex-fiancée couldn't see herself attached to a mere barber despite the fact he owns the business. Will wants to risk falling in love again, but fears his life is too common for Felicity.
About the author: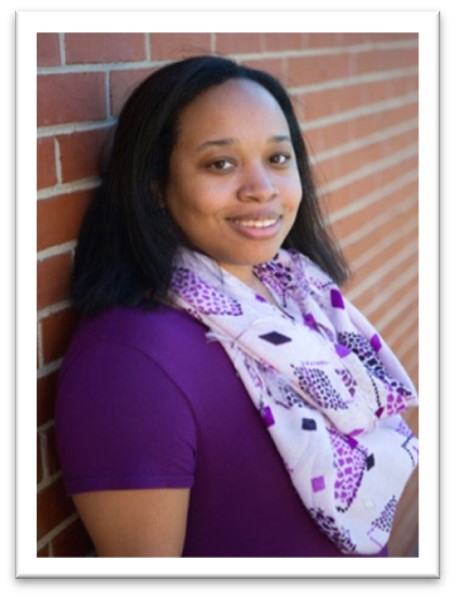 Toni Shiloh is a wife, mom, and Christian fiction writer. Once she understood the powerful saving grace thanks to the love of Christ, she was moved to honor her Savior. She writes to bring Him glory and to learn more about His goodness. Her Maple Run series published by Celebrate Lit Publishing 2016 – 2019), has been immensely popular. She is thankful these books have been well received and held their staying power. In fact, she can't believe her titles are still in the Top 500 in African American Christian Fiction all these years later! Her newest series recently sold to Harlequin Loveswept and will be available in 2021.
Facebook: www.facebook.com/authortonishiloh
Twitter: www.twitter.com/tonishilohwrite
Pinterest: www.pinterest.com/tonishiloh
Instagram: www.instagram.com/tonishiloh
Goodreads: www.goodreads.com/tonishiloh

BookBub: www.bookbub.com/authors/toni-shiloh
Newsletter: http://tonishiloh.com/subscribe
Blogs I'm part of: www.inspyromance.com ; http://diversitybetweenthepages.wordpress.com