Investigating Foods Used in Novels
Here is the second feature story and recipe from the Always a Wedding Planner romance collection—with Author R. L. Ashly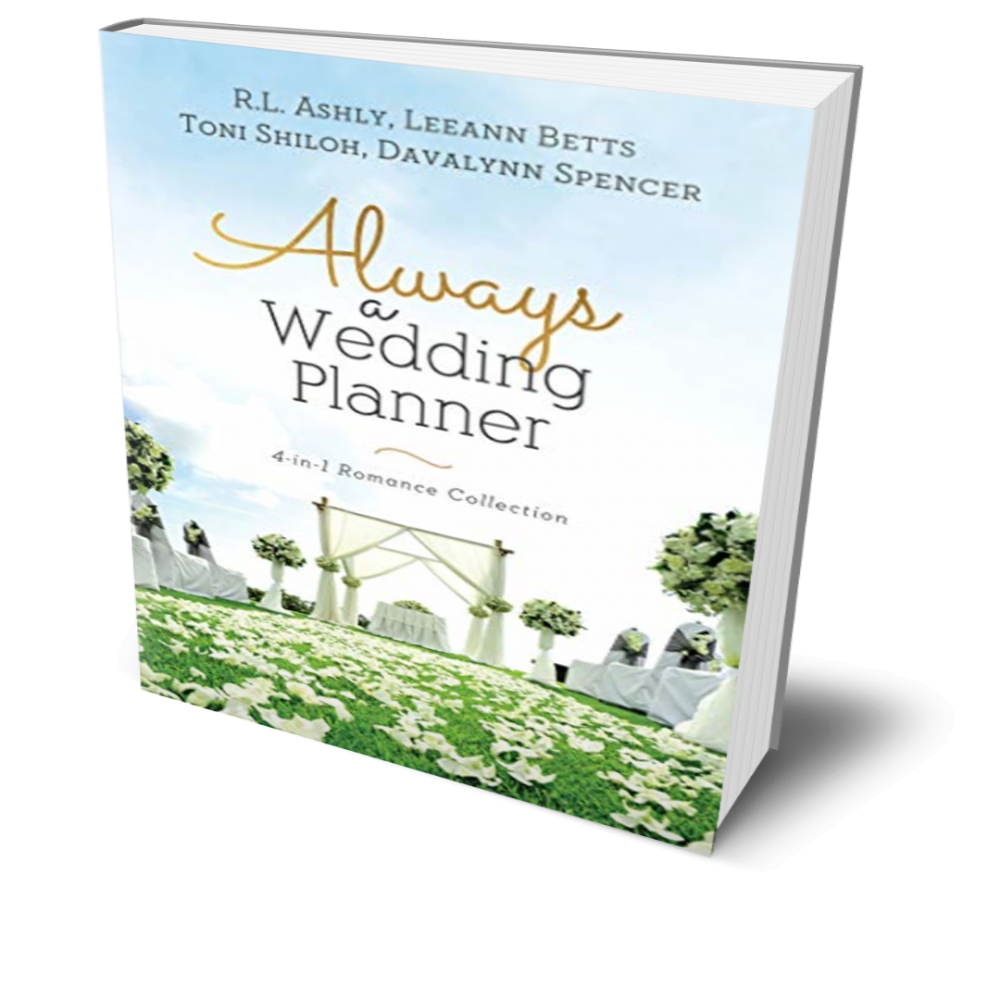 Welcome to the second installment in the series of food scenes from our new release, "Always a Wedding Planner". This novella collection features four besties who own a wedding planning company in Loveland, Colorado. Release date was June 1st, but we're still actively appearing all around the 'net with parties and giveaways and blog posts, so be sure to keep an eye out for us.
Now for a food scene from my story, Hemmed In:
They pedaled through a grove of trees and down a hill. Nestled at the bottom was a small pond.
She squinted then laughed. "I guess if you use your imagination, it looks like a frog."
"When I was a kid, we used to come here for family picnics. It's one of my favorite places.
Quiet. Away from people." Bing pointed to a homemade dock at the edge of the pond. "If you don't mind, let's go there."
After coasting to a stop, Kiki dismounted, and Bing leaned the bike against a cottonwood that shadowed part of the pier. He grabbed the picnic basket and offered his arm to her. She slid her hand through the crook of his elbow, and they strolled to the dock.
He adjusted the basket. "Thought we'd sit at the end of the dock and eat our meal."
She glanced at her pretty skirt. "Perfect."
What was a gal to do? Dress for a night on the town only to party at a pond. Being alone with a firefighter in the middle of nature had its advantages. Absolutely no competition or interruptions whatsoever.
The dock squeaked and swayed with their steps. Kiki stopped. "Are you sure this is stable?"
"Firefighter's honor."
They walked to the two tall support poles at the end of the ramp, and Bing set the picnic basket down to his left. "Let's soak our feet."
When he peeled off his socks and sandals and sat, Kiki hesitated, not really wanting to slide pond-soaked feet back into her favorite heels. Yet the lure of the water enticed her.
"Come on." Bing tapped the wood beside him. "You'll never know what Frog Pond has to offer without trying it."
"True."
She slid out of her shoes and placed them carefully in the center of the pier close to the shore.
Nothing could harm them there.
Bing held up a hand. She grabbed it and sat beside him. Following his example, she dipped her feet in the water. Ooh, that felt good. Her worries over her shoes, skirt, and Kermit's brothers and sisters slipped away as she dangled her toes at the end of a dock in the middle of nowhere.
They sat for a while, basking in the solitude of nature. The breeze tickled the water into a gentle motion that massaged her feet. This would be a great place to bring the kids. She'd have to ask his permission though.
Bing opened the picnic basket. "Hope you like Italian." He handed her a plate and fork. "Nothing but the best for you."
She smiled. "Impressive."
He pulled out a pan and scooped a piece onto her plate. "I can bake frozen lasagna with the best of them."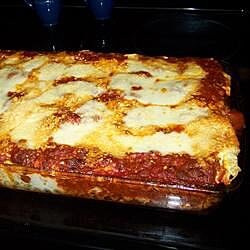 LASAGNA
While I changed things up this time and had the hero prepare the food, he does make a mean lasagna. Here's the recipe for your enjoyment. You can find under the Investigator's Blog, Investigatin' Recipes tab above.
While you're munching down on this delish dish, maybe you'd like to learn more about my story.
Food or Fabric?
Hemmed In is not a story with mouthwatering recipes and drool worthy descriptions. However, Bing Kelley, the firefighter, is an inventive cook. He creates a mean grilled cheese with a kitchen torch. He specializes in fire after all. It takes a lot of talent to open a bag of chips and pass out bananas. His culinary specialty---prepared sandwiches from the deli.

Kiki Bell, the leading lady, knows her way around the kitchen and is content to leave the gourmet stuff to her colleagues Felicity and Ronnie. It is not beyond her on those incredibly busy mom days to pop a frozen pizza in the oven.

During Kiki and Bing's first lunch, his aunt prepares a delicious soup. Bing and Kiki share a pitcher of lemonade. But one must read the story to discover how that turns out.

A full tummy is important, but who wants to spend hours in the kitchen when there are projects to stitch, fabric to stash, and sewing machines to drool over?
And here is what the collection is all about:
Can four contemporary wedding planners break the jinx of singledom, or are they destined to witness the weddings of others?
Business partners Felicity Anderson, Kiki Bell, Cassie Blackthorn, and another who has yet to be named are best of friends in Loveland, Colorado—a romantic wedding destination for many couples—and they work together to make every bride's special day the most important of their lives.
But each of the women hides a secret from the others, one that threatens their business, their friendship, and their happiness.
Can they work out their differences, build on their strengths, and trust each other—and God—with their futures?
About the author: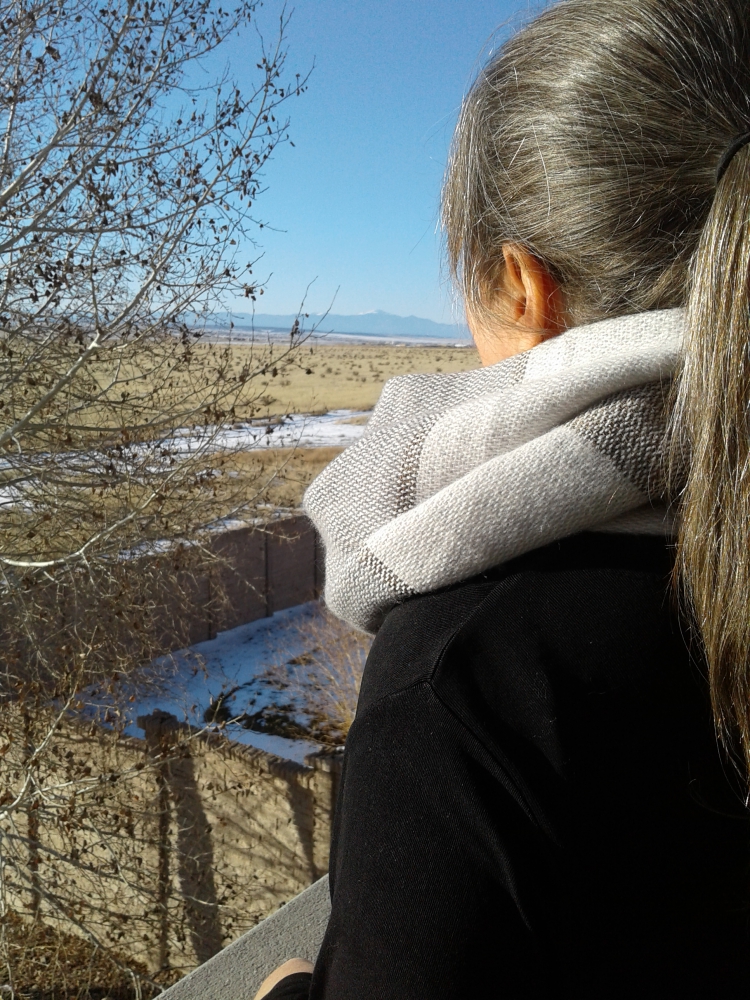 R.L. ASHLY is a master seamstress with a Master of Arts degree in Literature. She hopes to pursue a Ph.D. in Literature in the near future. A mother and grandmother, she is active in her local writing community, never says never to a home improvement task, and strives to one day write the Great American Novel. This is her first collection.
Twitter: https://twitter.com/rl_ashly
Instagram: https://www.instagram.com/rlashlyauthor/
Facebook: https://www.facebook.com/rl.ashly.1/
Website: https://rlashlyauthor.wixsite.com/rlashly