Investigating Food Used in Novels
Here is the third feature story and recipe from the Always a Wedding Planner romance collection—Author Leeann Betts.
Welcome to the third installment in the series of food scenes from our new release, "Always a Wedding Planner". This novella collection features four besties who own a wedding planning company in Loveland, Colorado. Release date was June 1st, but we're still actively appearing all around the 'net with parties and giveaways and blog posts, so be sure to keep an eye out for us.
Cassie, like me, doesn't cook. At least, not unless forced to. Dining out is her go-to. She likes most food, but prefers steak, French fries, and dessert. Veggies are a nice addition, such as asparagus, brussels sprouts, and her personal fave (and mine), corn.
The good news is that Brady cooks a mean steak over the charcoal, and also prefers dessert and anything fried.
Coffee is at the core of most of Cassie and Brady's discussions, and it is while she's in search of a late-date pick-me-up, that she observes Brady in a most unusual circumstance. No spoilers here—you must read the story for the rest.
But since you like food scenes, here is one from my story, The Worst-Kept Secret:
Cassie's stomach growled, reminding her she hadn't eaten lunch. And dinner still waited on the distant horizon. She sighed. Another meal to prepare. And eat. Alone.
Fliss hummed under her breath, her back to Cassie. What had she baked now? Better make her presence known so their baker extraordinaire could invite her to the tasting.
Cassie backed up a few steps to the door opening, tapped on the wall, and breezed in as though she'd just arrived. "Hi, Felicity. Didn't know you were still here."
Happiness oozed from the woman's every pore and bubbled up to her face as she turned and leaned against the counter. "Hi, Cassie. Trying out a new recipe." She gestured to the pan. "Well, an old one, really. Found it in my grandmother's diary. One she tried at a garden party about seventy years ago."
Cassie sidled up next to her partner and inhaled. Yummy. Vanilla. Sugar. Cinnamon. And something else? "What's it called?"
"She called it Delish. I'll need a better name than that." She pulled two side plates from the cupboard. "Want a taste?"
Cassie chuckled. "I suspect I'll want more than just one. This calls for a heaping helping."
Felicity deftly cut the concoction into generous portions and scooped one onto each plate. "Hold on. That's not ready yet." A quick trip to the fridge, and she returned with a bowl of macerated berries and a can of whipped cream. She topped each slice with the oozing strawberries, raspberries, and blueberries along with two layers of cream. "Now it's ready."
Cassie eyed the coffeemaker. Dare she? Decaf. "Coffee for you?"
"No, thanks. Get yours, but hurry before the fresh-out-of-the-oven effect wears off."
Cassie slid a mug under the spout and pressed the brew button then sat. "First bite needs nothing to adulterate it."
Fliss laughed. "Let's give thanks first. It's a miracle I found the recipe, and if it's as good as my grandmother suggests by the name, could be a year-round hit for smaller events like bridal showers."
Cassie resisted praying aloud as much as she did talking to groups. "You go ahead."
Her partner's prayer, short and to the point, meant that within ten seconds Cassie forked a portion of dessert into her mouth. She closed her eyes to experience the sensation without distraction. Her taste buds exploded with the myriad of flavors. Holding the food in place, she reveled in the sweetness. The tantalizing spiciness of—what? The cushiony delight of the whipped cream.
Next she squeezed the berries with her tongue to extract every morsel of their sunshine and soft rain. The top crust of the cake, just the teensiest bit crunchy but not hard, finished the sensation, providing great juxtaposition for the tender berries and fluffy cream.
Regretfully, she swallowed and opened her eyes. Fliss stared at her, eyebrows raised, waiting for her reaction, her own forkful uneaten.
"Well?"
"What's in it besides the vanilla and cinnamon?"
"A touch of fresh ginger." Felicity sniffed deeply of her portion. "Do you think it's too much?"
"Not at all. In fact, you could use a little extra. Maybe candied ginger."
The baker nibbled at the edge of the cake then included a berry and a generous dousing of cream. "Yes, you're right." She set her fork on her plate while Cassie dug into her own. "Maybe I'll serve this at all our own bridal showers."
While this concoction was something I made up for the story, there are plenty of recipes abounding for variations on strawberry shortcake, which I'll share below: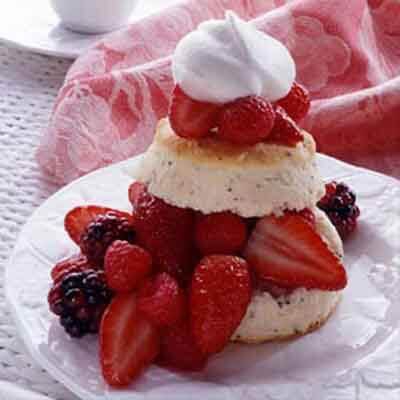 Mixed Berry Shortcake
Recipe found under Investigatin' Recipes.
About The Worst-Kept Secret:
Cassie Blackthorn, partner with her three best friends in a wedding planning company based in Loveland, Colorado, has a secret. Although she's in charge of client relations, she is painfully shy. So shy, in fact, that she sometimes finds it difficult to call her clients on the phone. But her empathic nature comes to her aid because she almost always knows what those brides really want. Almost always. Until disaster strikes. In the form of Brady Millman, the sole proprietor of a local limousine rental company they regularly use for their events. Brady likes Cassie. At least, he thinks he does, even though she's not the type of gal for him. Beautiful, yes. Cultured, yes.
Party girl, no.
But when their paths collide, they both must decide whether they will continue repeating what they've always done while expecting different results, or will this time be different? Will they trust God—and each other—enough to let their true selves shine through?
About the collection:
Can four contemporary wedding planners break the jinx of singledom, or are they destined to witness the weddings of others?
Business partners Felicity Anderson, Kiki Bell, Cassie Blackthorn, and another who has yet to be named are best of friends in Loveland, Colorado—a romantic wedding destination for many couples—and they work together to make every bride's special day the most important of their lives.
But each of the women hides a secret from the others, one that threatens their business, their friendship, and their happiness.
About the author: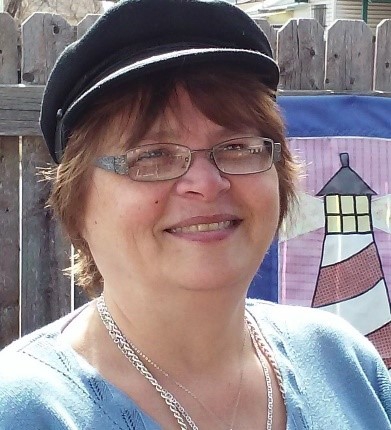 Leeann Betts writes contemporary romantic suspense, while her real-life persona, Donna Schlachter, pens historical romantic suspense. She has released nine titles in her cozy mystery series and together she and Donna have published more than 25 novellas and full-length novels. They ghostwrite, judge writing contests, edit, facilitate a critique group, and are members of American Christian Fiction Writers, Writers on the Rock, and Sisters in Crime. Leeann travels extensively to research her stories, and is proud to be represented by Terrie Wolf of AKA Literary LLC.
Website: www.LeeannBetts.com Stay connected so you learn about new releases, preorders, and presales, as well as check out featured authors, book reviews, and a little corner of peace. Plus: Receive a free ebook simply for signing up for our free newsletter!
Blog: www.AllBettsAreOff.wordpress.com
Facebook: http://bit.ly/1pQSOqV
Twitter: http://bit.ly/1qmqvB6
Books: Amazon http://amzn.to/2dHfgCE and Smashwords: http://bit.ly/2z5ecP8
Etsy online shop of original artwork, book folding art, and gift items: https://www.etsy.com/shop/Dare2DreamUS