Breaking Bread with author Zoe McCarthy
Investigating Food Used in Novels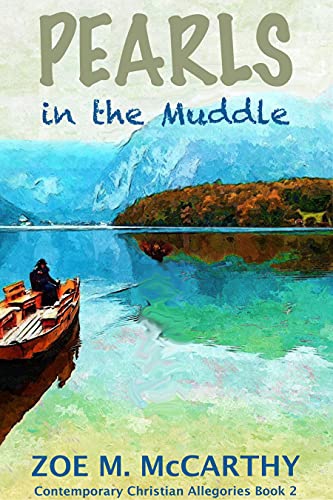 Welcome to Zoe Mc Carthy who shares a food scene and recipe from her second contemporary Christian allegories book, Pearls in the Muddle.
The food scene: Broken Bits of Bread
Intellectually, I know to be effective and joyous no matter what happens, I must surrender my will to Jesus.
But is being joyous good enough? Will I be allowed to sit on this Hawaiian beach ever again? Will friends shun me? Will I be asked to leave my family, give up my house? What other tough things might God ask me to do to test me? What kind of person will I be? I've gotten used to the reformed sinner, the me who is growing kinder and less selfish. Surrendering control is so extreme. What does surrendering mean anyway?
I don't know, but from the bottom of my soul I want to surrender my will to Jesus. How will I ever be able to do it? What if I make the promise, then fail God? I fear I'll surrender myself to Jesus, and the next day I'll do or think something unkind and selfish. It would crush me to let God down.
I open my eyes and look at God's creation. I spot a sea turtle below the surface of the clear turquoise water. Oh, Lord, your world is so beautiful! Why am I being so stubborn?
As I thank God for everything before my eyes, a message fleets across my mind. It's one of those messages I know is from God. You will be broken bread and poured out wine.
The image of a communion tray holding bits of communion crackers enters my mind. Broken bread, Lord? I don't want to be a bunch of wafers, crackers, or crumbs of bread.
I grit my teeth and close my eyes. I must give my brain a rest from the struggle. A pile of bread chunks, indeed. This is exactly what I was worried about. Being something distasteful to me. Oops, did I say worry? Jesus told us not to worry. Argh!
Desperate to relax, I mentally string plumeria flowers into a lei. One, two, three …
I'm in a mixing bowl. I feel light as powder. The most remarkable hands are suspended above the rim of the bowl. They have scars in the middle of them, on their backs and fronts. They sift salt and yeast into me. Oooh! That water's cold. Don't you know I hate cold water on my skin?
Whoa. The hands are churning me. I can feel the salt cutting into me, the yeast soaking into every cell.
Ugh. Oof. Ugh. Let me catch my breath! Ow! The hands knead me.
Now, the fingers shape me. Ah, much better. How smooth and round I am.
What's that shadow? Oh, it's a hand towel to cover me. Wow! I'm expanding, growing. How impressive.
Ah, the light of day again. The hands put me into an oven. The temperature is rather warm. Hey, it's downright hot in here. Oh, look, though, I'm turning a handsome golden brown.
The hands remove me from the oven. Whew! Glad to be out of there. The hands put me on a platter. We're going somewhere. The buzz of conversation rises.
Then it's quiet.
Those remarkable hands with the scars pick me up. They hold me so lovingly. They lift me toward heaven. Their owner speaks. He's thanking God for me, little old me. Wow!
The hands lovingly, reverently, and slowly break me into two halves. They offer me to the men gathered around the table. I am to nourish them. Awesome! Eat your heart out communion crackers.
Zoe shares that the only original recipe she has for a bread-like recipe is for scones and these look yummy.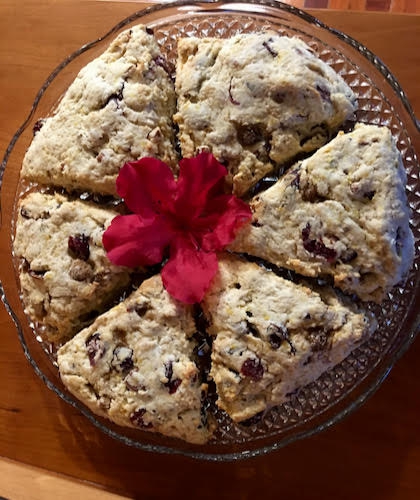 Cranberry Scones, Miss Mildred's
For the recipe, go to Investigatin' Recipes under Investigator's Blog
About Pearls in the Muddle
Everyone loves to hear the message through a story that comes alive.

Do you need a message or devotional for that luncheon, retreat, or your support group? Are you looking for a fresh approach to troublesome issues in your Bible study? These allegories are entertaining yet powerful as they get to the point.

Youth and adults in all stages of faith can enjoy these stories. They deal with Jesus the Christ, struggles with sin, trials and tribulations, and the Christian journey.
About the author: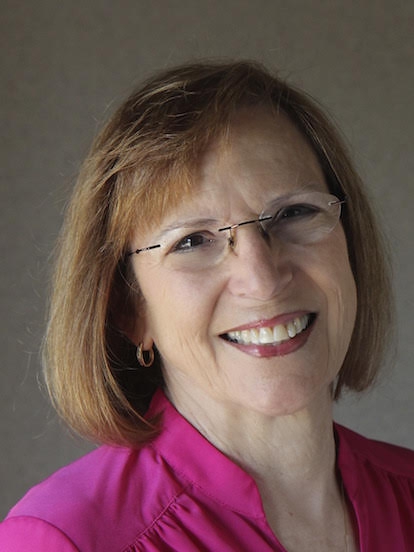 BIO:
Zoe M. McCarthy, a full-time writer and speaker, was pegged an expressive analytic in a personality test. Isn't that an oxymoron? Maybe, but Zoe couldn't survive without expressing her creative imaginings while she followed an actuarial career performing mathematical analyses. As an introvert, she receives her energy from writing alone in her home office overlooking the Blue Ridge Mountains of Virginia. Believing opposites distract, Zoe creates heroes and heroines in her contemporary Christian romances who learn to embrace their differences. She also has a book on writing and a two-book series of contemporary allegories. Book 2, Pearls in the Muddle, released in September 2021. Zoe enjoys leading writing workshops and teaching a community Bible study. She and her husband, grandparents of six, enjoy canoeing and spending time at their lake cabin, where she writes during month-long sabbaticals—alone.
LINKS:
Amazon: https://www.amazon.com/Zoe-M-McCarthy/e/B00ODC1ZNW
Website and Newsletter Signup: https://zoemmccarthy.com
The Potter's House Facebook Readers Group: https://www.facebook.com/groups/PottersHouseSeriesReadersGroup