Run to capture this super deal!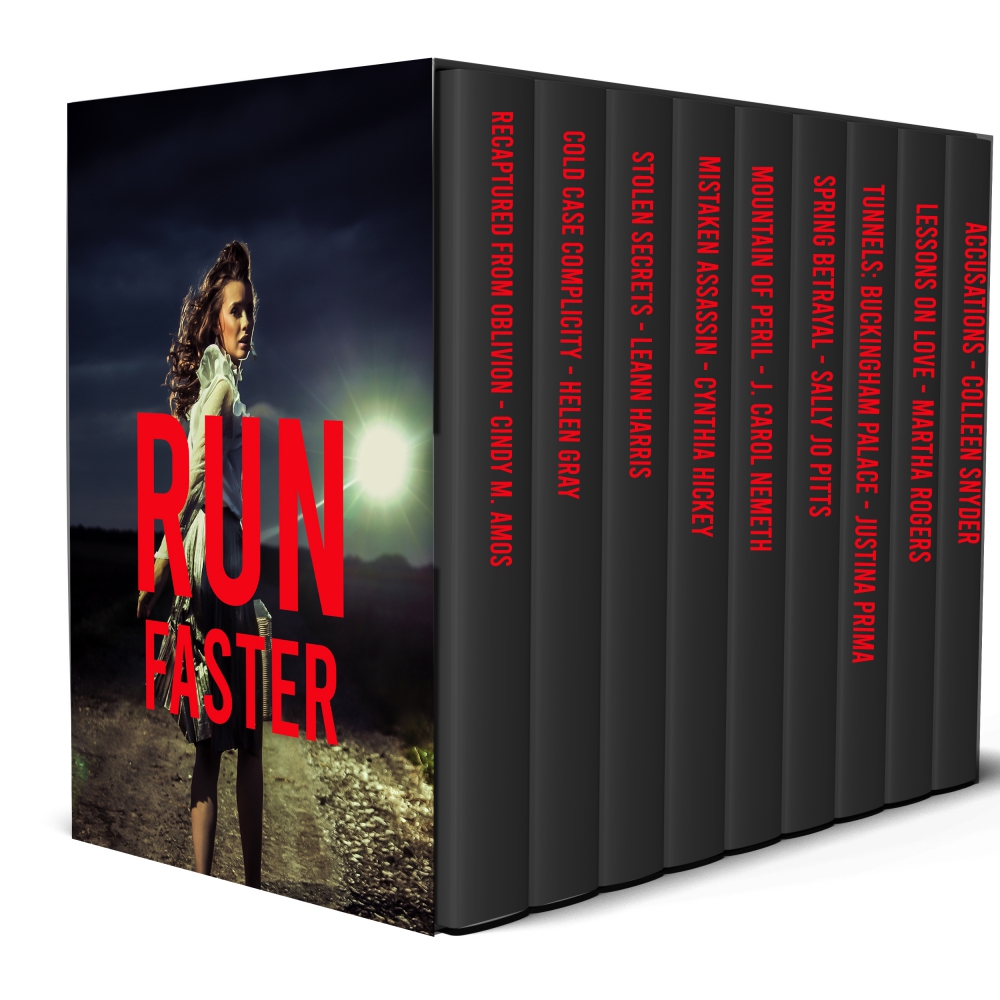 Nine gripping stories full of faith, danger, and a dash of romance.

With the success of volume one and volume two, RUN and RUN AGAIN, Nine authors banded together for ebook volume three, RUN FASTER. Get yours while you can for only $1.99.
Investigating Food Used in Novels
This month's food scene takes us to Costa Flores in Spring Betrayal included in the Run Faster collection.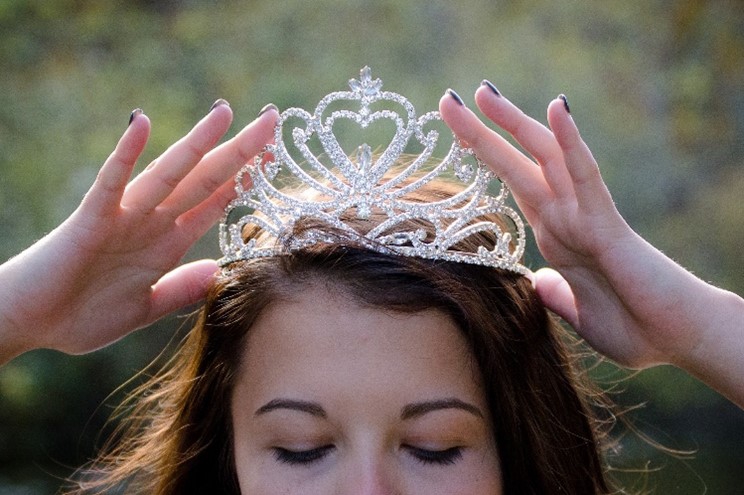 Jane Carson has not only taken the place of the princess where the monarchy is threatened to be overthrown but has amazed the palace cook with her ability to discern the ingredients in her food specialties.
Here's the scene:
Maxine kept moving through the room toward the refreshment table and called out, "Play, mi brothers. Make lively sounds."
Maxine deposited the tray on the table and the small group played the spirited sound of the islands. "Here we feature local artists and musicians with exhibits and concerts."
"I love the mellow sound of the marimba," Jane said.
"We have a saying on our island of flowers. The seed holds the promise of the flower to come, and happy music holds the promise of God's glory to come. We are to enjoy our work and celebrations of life, including food." She pierced food items from the tray with toothpicks, placed them on napkins and handed them to Robert and Jane. "Try these."
Robert bit into the wrap, which had a crisp outer layer and something spicy inside.
Maxine kept her eye on Jane.
"Can you guess the ingredients?" Maxine asked Jane. "Portia will want to know."
Jane took a bite, closed her eyes and chewed slowly. "Tell her I would say she used a wonton wrap filled with black beans, onion, cilantro, definitely jalapeno and she poked at the interior. Sweet potato? Am I right?"
"Me? I don't know. I'm no cook. But I will relay your guess."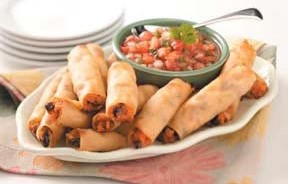 Veggie Wrap Appetizers
For the recipe go to Investigatin' Recipes tab under Investigator's blog or simply click here.