Investigating Food used in Novels
This month's food scene comes from the novella "Nobody Knows Me Like You," by Cheryl Rae Johnson included in the romance collection, Where Blooms Love.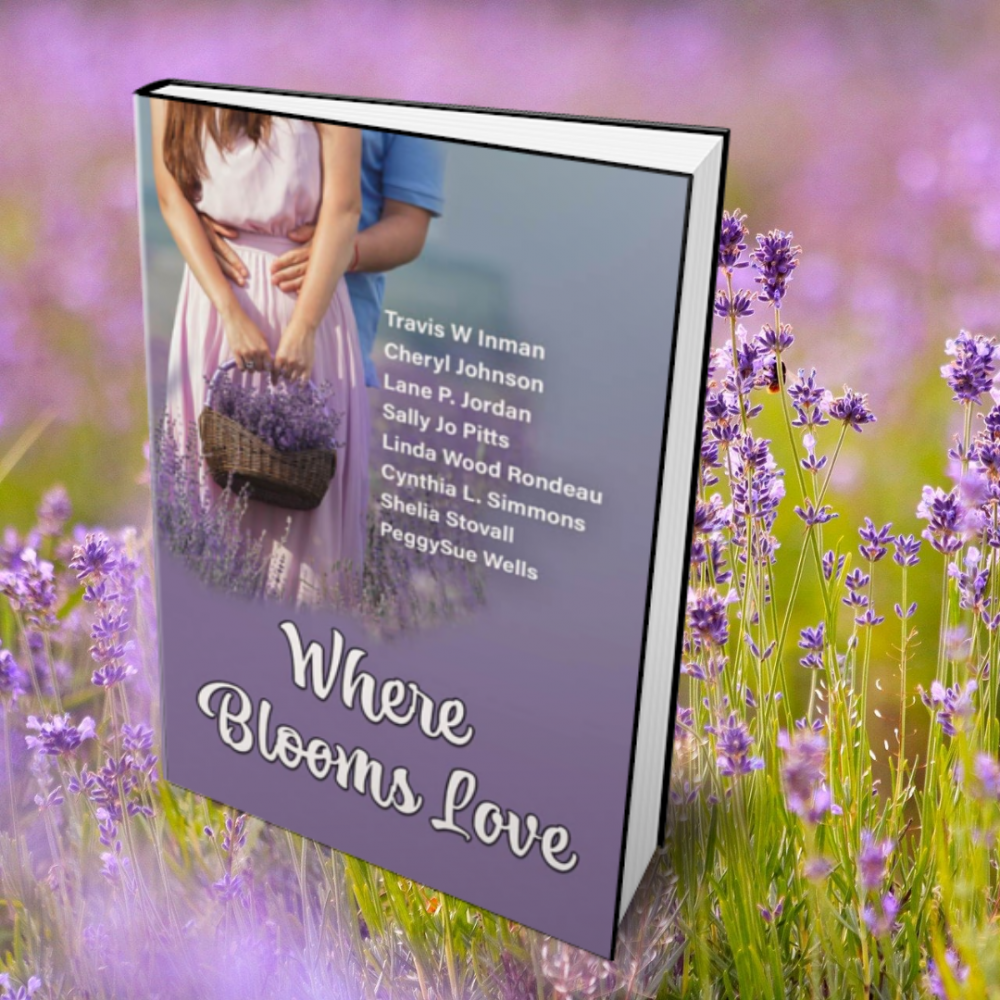 The romantic suitor, Jack, shows his affection for the heroine, Arlene, by purchasing her apricot pie at a church auction.
Here's the scene:
Not long after Easter, the First United Methodists held their annual dessert auction to raise money for missions. Arlene baked an apricot pie made from the apricots grown in the Hutchins's backyard. Her lattice crust adorned the top like a crown jewel.
Jack saved his money, determined to outdo anyone who bid on Arlene's coveted apricot pies. With each auctioneer's cry for bids, Jack held firm until he strolled out carrying the pie on one arm and Arlene on the other. Arlene would graduate in a few short weeks, and Arlene's father didn't stop the pie-crossed sweethearts from seeing each other.
***
"Jack?" Arlene asked not long after the auction. "Do you want me to bake you another apricot pie? The last one cost you a fortune."
Jack drew her close and held her gaze with mischievous eyes. "I gotta confession to make. I'm not crazy about apricot pies."
Arlene pulled away. "You didn't like my pie? What was wrong with it? Was the crust too tough?"
"Slow down. You didn't hear me. I didn't say that I didn't like your apricot pie. I said I don't like apricot pies. As in I don't eat apricots. Never have. But my dad gobbled it right up. Said it's the best he's ever had."
Arlene's jaw dropped. "If you don't eat apricots, why did you buy my pie?"
Jack leaned toward her. "Because I'm crazy about you. And no one else was walking out of there with your pie."
Arlene squealed and ran back into Jack's arms.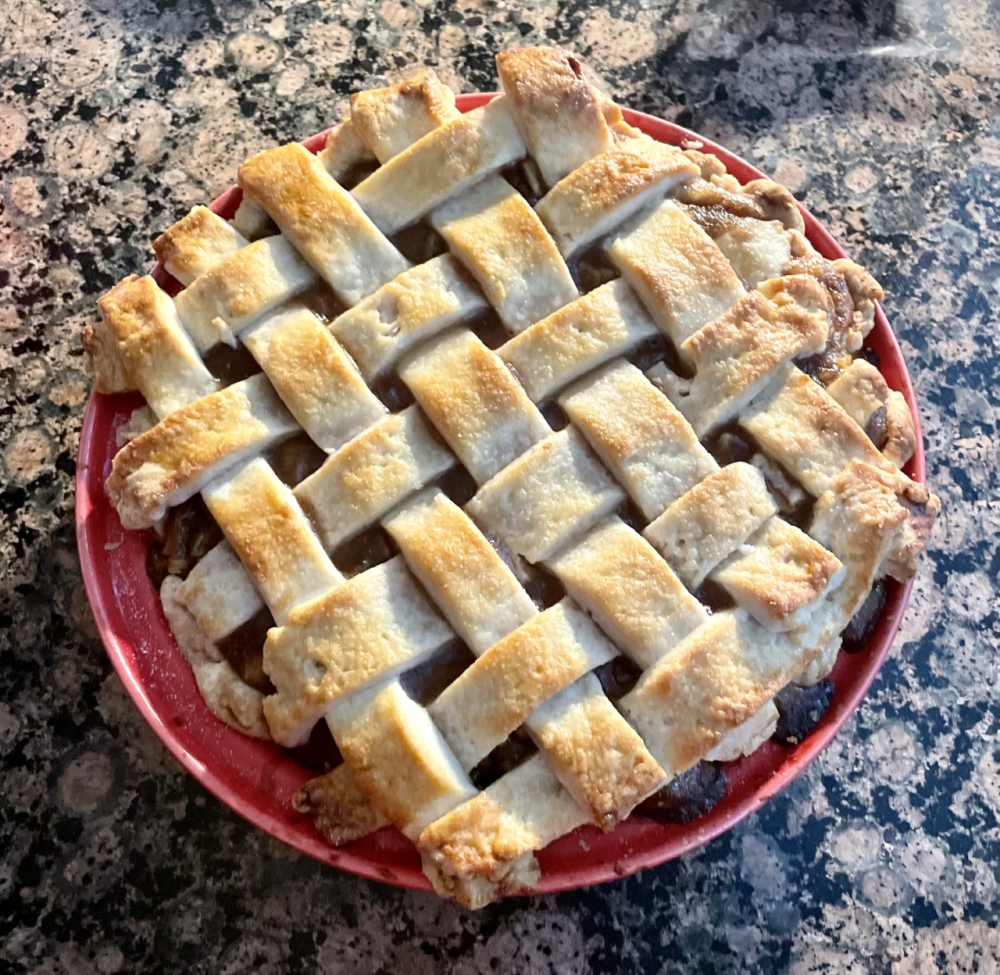 Pie Crust, Arlene's
Author Cheryl Johnson said she did not have the apricot pie recipe, but shares her mother's pie crust recipe and a bit of backstory:
"The story I wrote is fiction, but I took a lot of inspiration for the story from my parents, and the pies/fried apricot pies was one of them. My mother was an excellent cook and my dad got her to make fried apricot pies often. I am a good cook, but my youngest daughter is an amazing cook like her grandmother was. I say all this to explain the picture of the pie I am sending. It is an apple pie my daughter made a couple weeks ago, and she made it using mother's pie crust recipe. I took a picture of it and sent it to a friend of mine and said, this is exactly what I imagined when I wrote: "Her lattice crust adorned the top like a crown jewel." I think that adds a nice touch - third generation still using the recipe."
For this pie crust recipe and an apricot filling recipe go to Investigatin' Recipes above under Investigator's blog or click here.
More about Where Blooms Love:
Love is in bloom in this inspiring collection of romances. In these seasonal stories, meet a young Loyalist who discovers a wounded patriot hiding in her barn and must choose to help or betray. A king issues a one-year challenge between sisters to determine who will succeed the throne. A wounded soldier attends a Star Wars marathon and finds his future. And a horse and a baby bridge the way for an unlikely couple to explore a life together… and more.
Author Bio: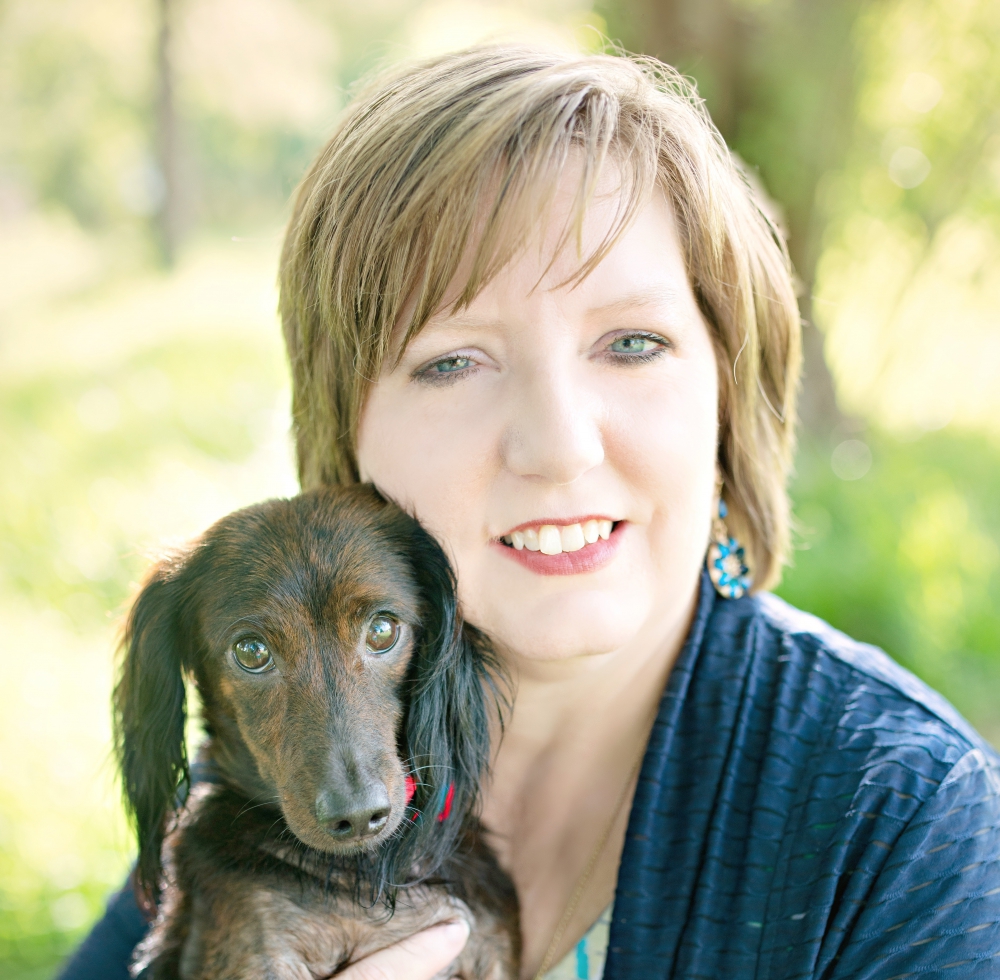 Cheryl Rae Johnson teaches writing and literature at Lamar University in Beaumont, TX. She enjoys traveling, college football Saturdays with her family, and finding a great estate sale. More than anything, the author enjoys being CeCe to her grandchildren. She is the author of the Benny the Dachshund children's book series, based on the antics of her daughter's miniature dachshund. Cheryl Rae Johnson resides in Port Neches, Texas, with her husband, Jim, the one who knows her better than anyone. https://www.facebook.com/cherylraejohnsonauthor http://www.cherylraejohnson.com/