Investigating Food Used in Novels
This month's food scene and recipe are inspired by Sharon Dunn's Wilderness Secrets.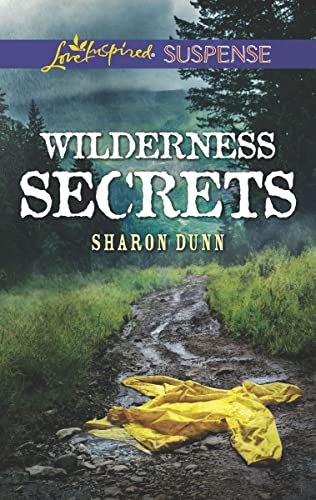 On the run from members of a drug cartel in the mountains of Montana, the starving lead characters come up on a hermit's camp where a pot of soup is cooking.
Here is the scene:
Her stomach growled as the aroma of some sort of soup cooking tickled her nostrils. The occupant of the camp could not have gone far if he'd left his food to cook.
Still holding his gun, Jesse leaned close to her. "Man I'm starving."
Her mouth watered at the aroma of the soup. "We can't just take the food. We don't know what kind of person we're dealing with here." ….
A guttural voice sounded behind them. "I think the two of you better turn around real slow."
Abigail swung around to stare into the barrel of a shotgun pointed right at Jesse's heart.
The hungry characters in this scene, made me crave a good hearty bowl of vegetable/beef soup. Here is a moutherwatering soup recipe from my daughter-in-law's mom to try on a cool autumn evening.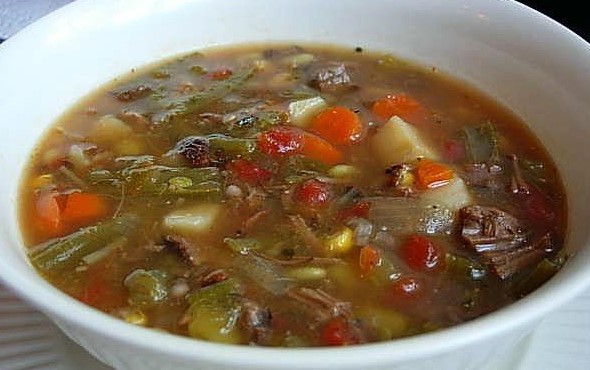 Hearty Vegetable Soup
For the recipe, go to Investigatin' Recipes under Investigator's Blog above or click here.
For More about Wilderness Secrets:
In this inspirational romantic suspense adventure, a federal agent enlists a beautiful wilderness guide to help him find the evidence to clear his name.

A downed plane holds evidence that will prove framed DEA agent Jesse Santorum is innocent—and he must reach it before a drug cartel does. But to find the plane hidden high in the mountains of Montana, he needs wilderness guide Abigail Murphy's expertise. Can they survive the treacherous mountains and their well-armed pursuers long enough to expose the true criminals?