Investigating Food Used in Novels
This month's food scene and recipe comes from my Seasons of Mystery book #2, Winter Deception.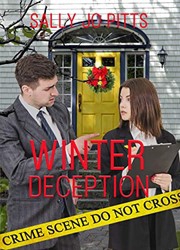 It's Christmas time and Private Investigators Robert Grey and Jane Carson are attending a luncheon at the South Carolina antebellum estate, Topazus, with a group of contentious guests.
Here is the scene:
Cameo's face drained of color.
Attorney Berdanier, having drawn blood, launched a barb in a different direction. "As for the ring, Rita discovered it was missing. I merely reported it." He clipped words at the end of his sentences.
Rita returned from the kitchen with a steaming platter. Mary Sue, composed but solemn, removed salad plates. "Cameo, please serve yourself and pass the entrée," Rita said.
Cameo, visibly shaken, tried to accept the dish but almost dropped it. Robert reached for the serving piece and held it for her.
Rita didn't seem to notice Cameo's near slip and continued talking. "This is my signature chicken with a special cranberry orange sauce," she said with flair and returned to her seat.
"Not to brag, but I helped Mother perfect the seasoning on this dish." James leaned to one side for Mary Sue to clear his plate and clasped his hands in bravo style. "Culinary dabbling is a hobby."
"James did help me. A man that loves to cook will make a fine catch," Rita said and sent a smile in Cameo's direction.
Robert slid two chicken breasts onto his plate and breathed in the warm citrusy bouquet. The scent swirled around and mixed with his investigative juices. The questions of correct utensil use pestered him, but inquiries around mineral leasing, liabilities, and theft, drew him like a Bluetick Coonhound on a track.
Here is the special Topazus main dish from Winter Deception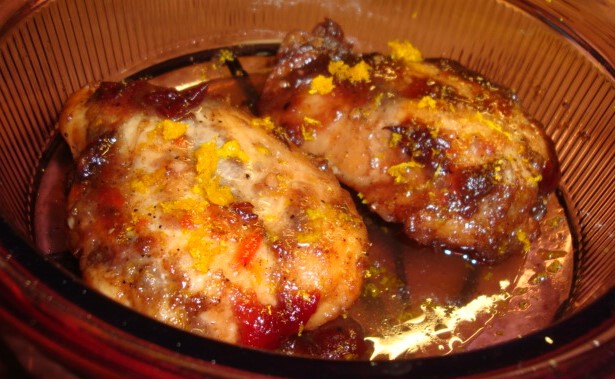 Cranberry Orange Chicken
For recipe:
Go to Investigatin' Recipes under Investigator's blog above or click here.
More about Winter Deception:
Christmas at the historical antebellum plantation could have provided a restful holiday … if it weren't for the murder.


Private Investigators Robert Grey and Jane Carson intend to combine business with pleasure when they arrive at Topazus, their client's South Carolina antebellum estate.
But the property's trustee is found dead and when their client's mother is arrested for the crime, Robert and Jane are pressed into service. This newly formed investigative team is adjusting to private eye status. Robert is a former lawman who no longer carries a badge and Jane is a kindergarten teacher.
When the investigators dig into the mysterious happenings in the mansion, they are convinced the police arrested the wrong person. Topazus, which withstood the ravages of a Civil War, is imbedded with bitterness, deception, and an array of suspects.
It's a case where the unlikely duo must pool their intuition and unique skills to unravel clues before the real killer gets away with murder.
Merry Christmas!