Investigating Food Used in Novels
This month's food scene and recipe come from Lane P. Jordan's novella "With Every Step You Take." Her story is included in the multi-author book, Where Blooms Love.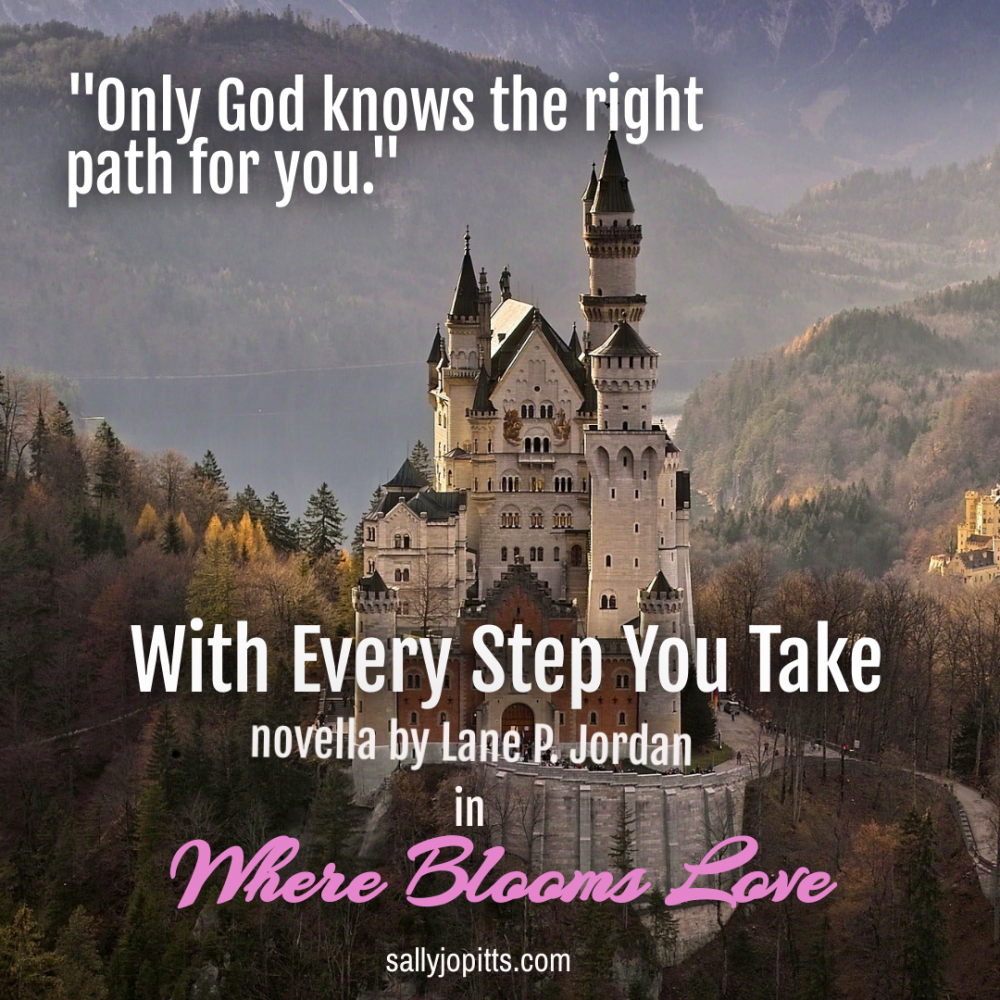 The story opens in a kingdom ruled by a king with two daughters, Elizabeth and Catherine. The king devises a contest to see which daughter will become the next queen. They must travel the kingdom, keep a journal, and in one year bring back something of importance and meaning.
The wagon carrying Princess Elizabeth has broken down and the princess is invited to share a meal with a family in the village.
Here is the scene:
A tiny women stepped forward and said, "My family and I would be honored if you stayed with us, though our house is not fancy. We promise to give you a delicious meal and lots of companionship."
Elizabeth sighed with relief. "Thank you so much. Please show us where you live."
And with that, the small entourage followed the woman down the main street, then turned down a dusty road to a charming farm. Flowers were beginning to bloom in window boxes. The house looked freshly painted, with a swept porch.
"You can put your carriage and wagon over by the barn. My boys will help with the horses. Come this way, and I'll show you to your rooms. I must say, we are sure excited. Not too much exciting happens this way." She had a sweet smile on her face. Elizabeth felt relieved. This would work. She didn't want to put the townspeople out. But, in her mind, she thought this was the best way to get to know them.
The woman's home was just as nice as the front of the house. Elizabeth and her two friends would share one room—Mark and the other man, Ron, would share another room. The lovely surroundings made them feel at home.
"Dinner will be ready soon. Rest up, and I'll ring the bell. Sure glad you came to our village. Oh, and by the way, my name is Aria. My husband is Eric."
Freshening up and changing into clean clothes felt good. Soon the bell rang. Walking down the stairs to the dining room, the aroma of a freshly cooked dinner wafted toward them. They hurried to a feast of fried chicken, potatoes, greens, rolls, and cobbler. Elizabeth didn't know when she had eaten so well.
When the meal was over, she asked Eric if she could ask questions about their farm and town.
"Be happy to answer any way I can, Princess Elizabeth, though I'm not sure we can help very much."
"Oh, whatever you share will be wonderful. My father, the king, gave my sister and I a journal to record each day as well as each town and family we met. We want to learn as much as we can about how your town and farm are surviving."
This is such a quaint scene with the princess dining with commoners on simple foods but the princess "didn't know when she had eaten so well."
Author Lane P. Jordan shares this classic cobbler recipe with us.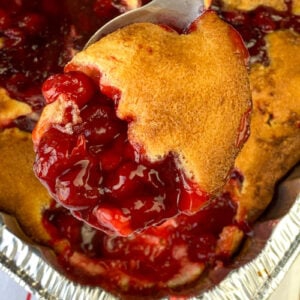 Cherry Cobbler
For the recipe go to Investigatin' Recipes above under Investigator's blog or Click Here.
About author Lane P. Jordan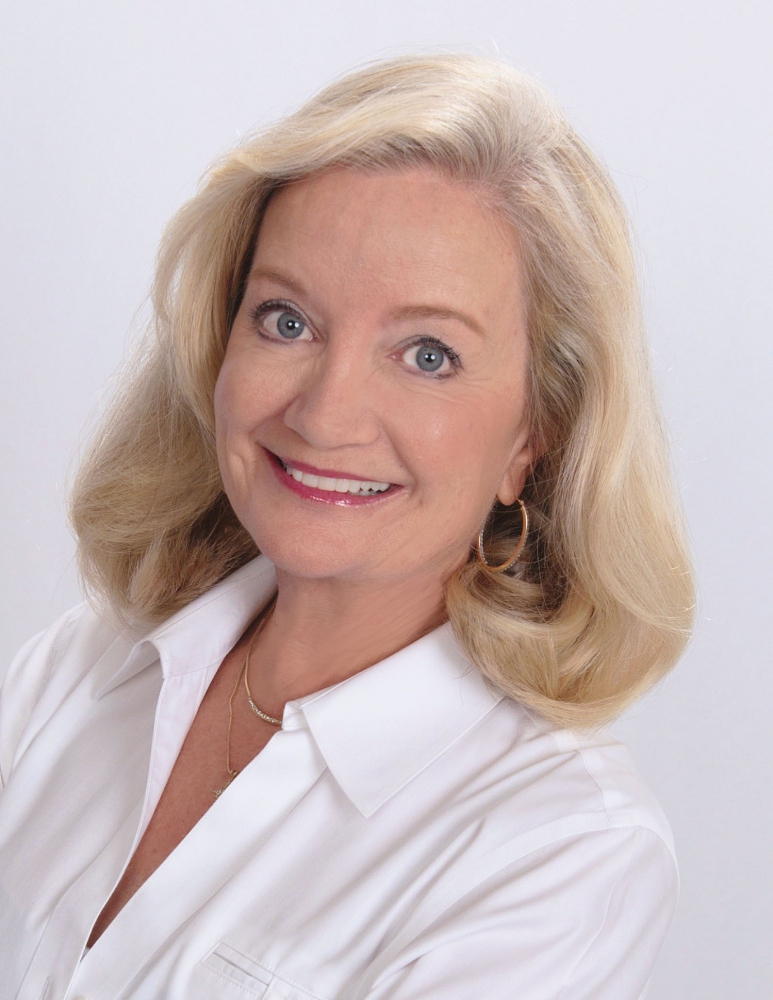 Lane P. Jordan loves to oil paint, read, walk, bike, talk with her daughters, play with her granddaughter, and eat chocolate! She also loves to write for women, sharing God's love for women of all ages. She is the best-selling author of six books helping women to become more organized including 12 Steps to Becoming a More Organized Woman and 12 Steps to Becoming a More Organized Mom, and her first fiction book, Evangeline. www.LaneJordanMinistries.com www.PathwaysToOrganization.com
About Where Blooms Love:
An inspiring collection of romance stories from eight different authors:
TravisW. Inman, Cheryl Johnson, Lane P. Jordan, Sally Jo Pitts, Linda Wood Rondeau, Cynthia Simmons, Shelia Stovall, and PeggySue Wells.