This month I'm featuring a food scene used Cynthia Hickey's cozy mystery, Deadly Neighbors.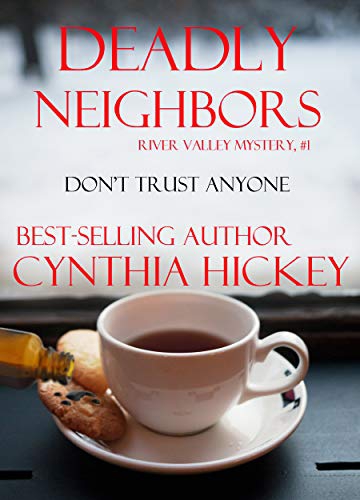 Old high school boyfriend, Duane Steele, who dumped lead character Marsha Calloway has returned to River Valley. After Marsha's mother invited Duane to dinner, Marsha is trying to deal with her unsettled emotions and cook chicken with hollandaise sauce.
"Look at me, Marsha."
"I don't want to." My whispered words filled the silent kitchen.
"Please take a walk with me after dinner." His boots thudded against the worn linoleum on his way out.
I sagged against the counter and struggled to control my breathing. Be still my heart. An evening stroll with Duane Steele. I was doomed. I slid the steaming chicken dish from the oven and carried it into the dining room.
"That pip-squeak Barnett had the gall to accuse Lindsey of stealing the woman's necklace." Mom's scarlet face shone beneath the light. I set dinner in the center of the table and rolled my eyes. From the looks of things, she was just getting started.
"Now look at this face." She pinched Lindsey's chin between her fingers. "Does this look like a thief? Something is rotten in Mayberry, and Marsha and I intend to find out what."
"I slapped a chicken breast on her plate. "What did you say?"
"Careful. That's hot." She wiped sauce from her hand. "I heard you tell Lindsey yesterday that you'd get to the bottom of this. So, we'll do it together. Sounds like fun." Mom lifted her fork and stabbed her chicken.
My mother might be unconventional, but her heart was in the right place. A smile tweaked the corner of Duane's lips. My breath caught as I remembered his kisses. Those had been given by a teenager. Would the man do better? Make my knees weak and my head spin? I yanked my gaze away. Don't go there, Marsha. My hands shook. I served his food slowly, careful not to splash or dump anything on his lap.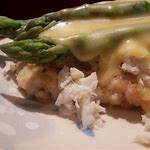 Author Cynthia Hickey says she made up the chicken dish Marsha prepared in the story but shares this Chicken Hollandaise recipe that is posted under Investigatin' Recipes.
And here is more about Deadly Neighbors:
When Marsha Calloway's daughter is accused of a crime she didn't commit, Marsha is determined to find the real culprit.
She enlists the help of her Cadillac-driving mama, the man who ditched Marsha at her high-school graduation but kept her heart, and a bumbling police officer. Folks around River Valley are having things disappear while they are sleeping with their eyes open.
Seems everyone has a dream and not enough funds. Someone is determined to kill for that dream.
Will River Valley's cast of colorful characters live to see another day?
Can Marsha find out who the thief is before she becomes one of the sleep walkers?