Novel Use of Macarons
Wednesday, May 13, 2020 by Sally Jo
This month we have a special treat, hearing from author Lauren Brandenburg about her use of macarons in her novel, The Death of Mungo Blackwell.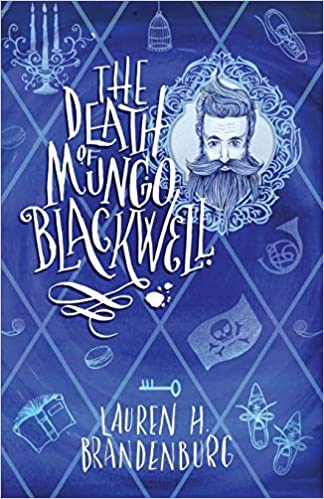 She writes:
I think it started with the "The Rooning" – the moment I decided Velveteen Price would, one by one, toss a tray full of colorful macarons intended for her book club at the foreclosure agent.
"They're macarons, not macaroons, you imbecile! One 'o', not two." The man was gone before she had fully settled on throwing the tray. From that day forward, the family of three had nicknamed their financial misfortune The Rooning.
After penning "The Rooning" I had no choice but to make the quaint sweet a prominent part of The Death of Mungo Blackwell. After years of spending a small fortune purchasing them from boutique pastry shops, Velveteen finds herself in a flea market staring down at the macaron recipe of Granny Blackwell – a cantankerous, meaning-well family matriarch with a strange obsession for other people's shoes.
But if my character was going to have to make them, so was I. Having researched and read over and over about the complexity of the process, I knew that the only way for Velveteen to tackle the task was for me to do it first. Two months later, a lot of money spent on almond flour, and finally overcoming cracked and feetless macarons, I had done it. Then what had started as research became an obsession. I was a macaron making machine. The more I baked, the more the treats made appearances in the novel as conversation pieces, party treats, and even weapons, so much so that my publisher made certain my illustrator included one on the cover.
Macarons had not only become a part of my social media identity but a key player in the novel – the treats perfectly representing the complex characters, the colorful flea market town of Coraloo, and all the whimsy that is The Death of Mungo Blackwell.

To check out this charming story of hope that will warm your heart and make your imagination soar! Click here.
---
---