Banana Millet Muffins and a Taste of Grace
Friday, November 15, 2019 by Sally Jo
I was drawn to a "hot off the presses" book released this month–Call to Love by Mary A. Felkins–for my food and novels investigation.
In the story the heroine's mother brings Banana Millet Muffins to the hero, even after he accidentally damages her car! The muffins are filled with smart carbs, fiber and low sugar to keep the policeman character and his son in tip-top shape—a taste of grace.
Her muffin sharing hospitality got me wondering what they might taste like. I tracked down some millet at a health food store and gave it a try. The millet gives them interesting crunch. (Look under the Investigatin' Recipes section above for the recipe.)
And here is more about Call to Love:
Tracy Cassidy a self-reliant ER nurse has to choose between pursuing her dream job in another city or staying to help support her mother's faltering ministry…Even if it means falling in love with the kind of man she said she'd never marry.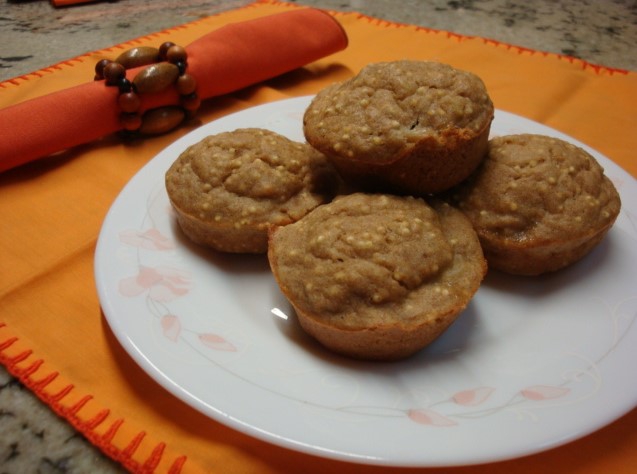 Tom Delaney a hyper-vigilant cop and single father to an adolescent son is happy to keep his wounded heart protected behind his Kevlar. But he can no longer deny his growing love for Tracy. Problem is she's not looking to be the community's next cop widow. Like her mom.
In order to free his heart to answer God's call to love again he'll need to dump the years of bitterness he's carried toward his ex and offer her forgiveness. And should the call come to pursue Tracy's heart will he answer?
---
---