Novels and Food
Wednesday, October 16, 2019 by Sally Jo
This month my food used in novels investigation took me to Susan May Warren's Nothing but Trouble book.
PJ Sugar is an interesting, hilarious and thought-provoking character that attracts all kinds of trouble. In the story she is craving pizza— "like some Pavlovian conditioning she needs a deep-dish pepperoni—and fast." PJ sees a pizza deliveryman who later plays an intriguing role when she learns there is no pizza delivery that services her area. And so, the plot thickens …
PJ's yearning for pizza got me thinking about a special type of pizza. I've been to several of Susie May Warren's Deep Thinker retreats where her scrumptious Caesar salad pizza has been served and she graciously shares her recipe here. (Look under the Investigatin' Recipes section above.)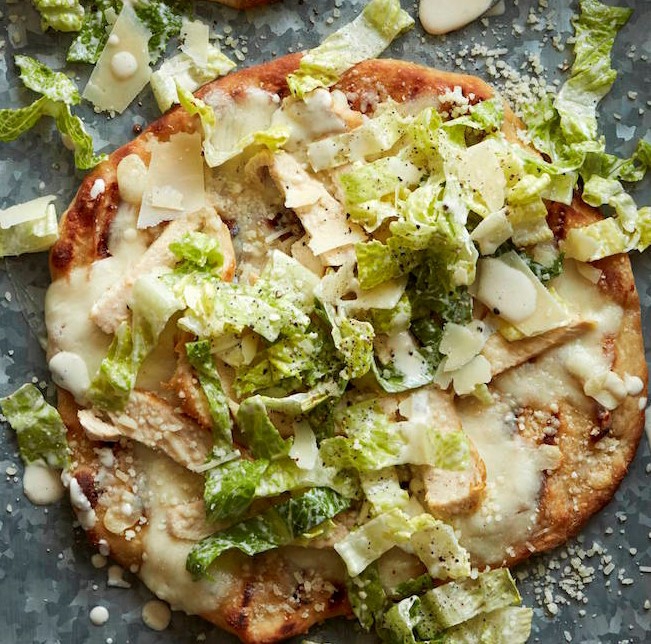 And here is more about Nothing but Trouble:
PJ Sugar knows three things for sure:
After traveling the country for ten years hoping to shake free from the trail of disaster that's become her life, she needs a fresh start.
The last person she wants to see when she heads home for her sister's wedding is Boone—her former flame and the reason she left town.
Her best friend's husband absolutely did not commit the first murder Kellogg, Minnesota, has seen in more than a decade.
What PJ doesn't know is that when she starts digging for evidence, she'll uncover much more than she bargained for—a deadly conspiracy, a knack for investigation, and maybe, just maybe, that fresh start she's been longing for.
---
---