Apple pie and a good book
Friday, February 8, 2019 by Sally Jo
Investigating Food and Novels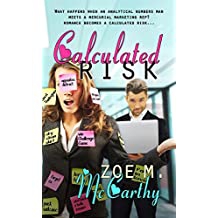 In Zoe M. McCarthy's Calculated Risk, Cisney Baldwin rashly accepts an invitation to spend Thanksgiving weekend with a sympathetic colleague, Nick LeCrone, and his family leading to some mouth-watering food scenes.
Here's one food scene from page 70:
Although Nick's family lived in luxury, they came across far from snooty rich. Down to earth, gracious, and kind came to mind. They called their expensive piano The Old Girl, for Pete's sake.
While Nancy emptied canned pumpkin into a mixing bowl, Ellie and Sandy worked on a salad. Grandma Thelma formed a lattice of dough strips over apple filling made from fresh apples, evidenced by the peel coils piled on a cutting board. She counted them. Four pumpkin and two apple. Six pies?
Observing this family was a smile booster. Cisney's smile seeped onto her face like melted butter sought every cranny of a waffle. It felt good.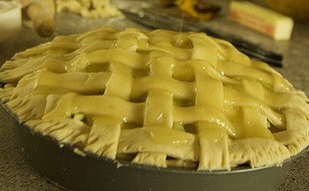 ---
---