A Healthy Christmas Gift Idea
Monday, December 11, 2017 by Sally Jo
On this blog, I just completed a 66-Day Experiment to Redeem Time without sacrificing the daily need to eat healthy, reserve time for Bible devotions, and exercise.
Now is a good time to extend the idea of eating healthy into Christmas gift giving.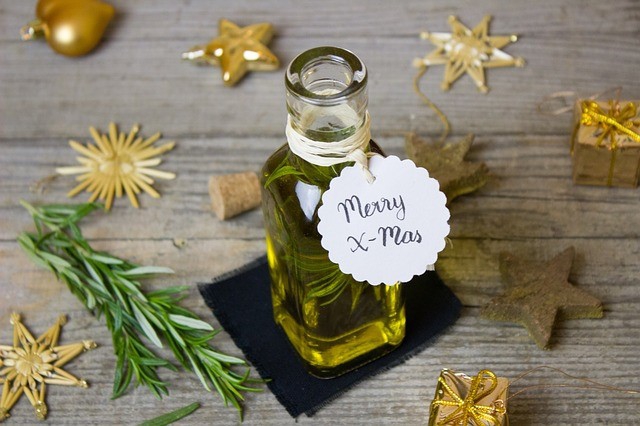 (Fresh rosemary spiced olive oil)
Food is a great consumable gift – after all, we all eat!
Food gifts can either be special items that the recipient enjoys but wouldn't normally buy, regular items to help ease their budget, or homemade gifts.
Here is one healthy food gift idea. Select a favorite healthy recipe. Decorate a recipe card and attach part of the ingredients.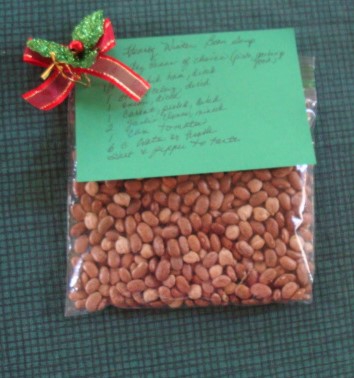 This gift is a recipe for Hearty Winter Bean Soup with dry pinto and garbanzo beans included. (For the complete recipe, look under Investigatin' Recipes.) What ideas do you have?
---
---